2021 Outstanding Student Awards
Mar. 25, 2021 - DENTON - Each year, the TWU Alumni Association selects outstanding current TWU students. This year, five students were selected and recognized during a virtual awards ceremony on Thursday, March 25.
Undergraduates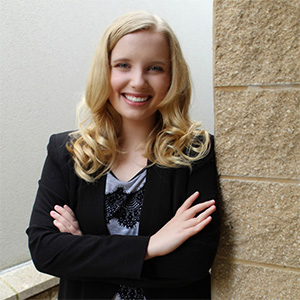 Blair Baumann
Blair Baumann graduates in May with a BS in Dental Hygiene as an honors student. Her interest in Texas Woman's began at the age of 15 after a visit to campus where she fell in love with the diversity of the school and its tight-knit community. Throughout her education, Blair has been an active member of the Student Chapter of the American Dental Hygienists Association, serving not only as her class representative, but also as the National Student Delegate representing District 9 (Texas, Oklahoma and New Mexico). As a professional, Blair hopes to continue her advocacy and representation of those in her field. As an honors scholar, she received a grant to complete her capstone research providing free services to local community members. Her research focused on the use of topical silver fluoride diamine varnish that can stop the progression of sensitivities and cavities, and could be especially important for underserved communities.
After graduation, Blair plans to work in a community-based clinic following graduation and eventually obtain a master's degree in health education.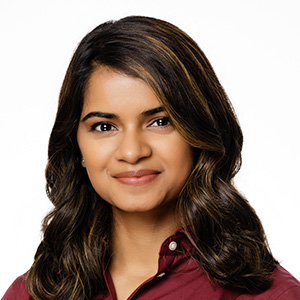 Lily Theresa Sebastian
Lily Theresa Sebastian graduates in May with a BS in Nutritional Sciences and as a member of the Class of 2021 Chancellor's Endowed Scholars. Lily has held a variety of leadership and work positions while on campus. Notably, she has been part of the TWU Health and Wellbeing initiative as Student Representative and aided with the development of a pilot program that promotes healthy lifestyles amongst students. Through her time and research studies at TWU, Lily has become increasingly interested in women's health. Her research regarding whey protein intervention in management of symptoms in women with polycystic ovary syndrome has been presented at a variety of conferences. Her paper titled "Insulin Resistance" was chosen as "Most Outstanding Underclassmen Submission" in the annual Honors Scholar Program publication Off the Quill in spring 2019.
After graduation, Lily will be attending the Paul L. Foster School of Medicine at Texas Tech University's Health Science Center in El Paso. She plans to become an obstetrician.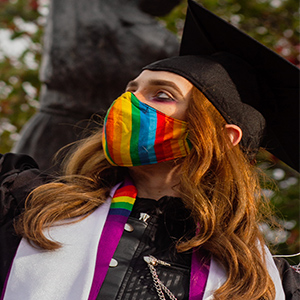 Greyson von Trapp
Greyson von Trapp earned his BA in Dance in December 2020 and has since matriculated into the master's program in the dance department at TWU. He has trained extensively in belly dancing, winning 1st Place Fusion Gold at the 2020 Belly Dance World Cup. Greyson has explored the experiences of male and masculine-identifying belly dancers through a qualitative research project funded by the Experiential Student Scholar Program and mentored by Dr. Rosemary Candelario. He is unwavering in his dedication to SWANATH (South West Asian, North African, Turkish, and Hellenistic) dance and promoting inclusivity in collegiate dance programs through the use of inclusive language and non-Western dance perspectives. In addition to his accomplishments in the dance department, Greyson is also a NASM certified personal trainer and is the Student Supervisor at TWU Fit & Rec.
Greyson plans to continue his studies in dance through a PhD while at TWU. In addition to his Master's degree, he is pursuing a certificate in Multicultural Women's and Gender Studies. He recently had the opportunity to lecture alongside Professor Donna Mejia on "Deconstructing and Reimagining Gender" at her colloquium "Gathering at The Delta" in February 2021.
Graduates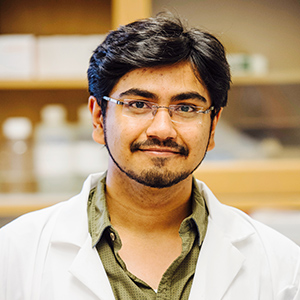 Yasar Arfat T Kasu
Yasar Arfat T Kasu will graduate in May with his PhD in Molecular Biology, under the mentorship of Dr. Christopher Brower. While at TWU, Yasar narrowed his research interests to investigating neurodegenerative diseases, specifically ALS and dementia. His research focuses on protein aggregation and protein toxicity in the brain and responses on a cellular level, and how those effects might be mitigated with medical interventions. He has published and presented a variety of his research nationally, and has applied for and received several grants to aid in his work. In addition to his research pursuits, Yasar and a group of fellow graduate students created the Biology Graduate Student Association to provide advocacy for student interests and mentor new graduate students in the program, and he has served as both vice-president and president of the organization. He has mentored high school students in research, as well as several undergraduate student researchers in the biology department.
Yasar is currently applying to postdoctoral positions in the field of neurodegeneration and protein homeostasis in order to continue his research.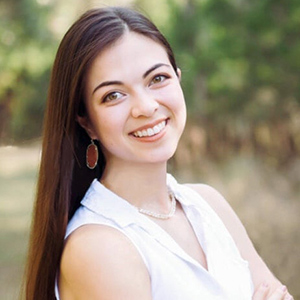 Mira Pearce
Mira Pearce is graduating from the Dallas campus with a Doctor of Physical Therapy. Mira has been involved in many activities across campus, serving as a graduate research assistant, student office assistant, podcast production assistant in a special interest group of the Academy of Neurologic PT, and class officer. As class representative to the Texas Physical Therapy Association, Mira was responsible for organizing the annual North Texas District Advocacy dinner in the spring of 2020. The event typically focuses on student and clinician involvement in legislative advocacy, however was unfortunately cancelled as the coronavirus pandemic began. In August 2020, inspired by the disproportionate effects of COVID-19 on minority communities, as well as the deaths of George Floyd, Breonna Taylor, Ahmaud Arbery, and others, Mira instead organized a virtual Advocacy Dinner for Diversity. This event was the first of its type for TWU, and she invited Dr. Lisa VanHoose to speak about her experiences as an advocate for underserved communities and increasing diversity within the health professions, alongside other student panelists.
After graduation, Mira hopes to remain in the Dallas area and work in an outpatient neurological rehabilitation practice. She plans to eventually participate in a physical therapy specialty practice residency program.
Page last updated 11:18 AM, March 26, 2021