2020 Outstanding Student Awards
May 15, 2020 - DENTON - Each year, the TWU Alumni Association selects outstanding students and honors them at Homecoming. This year, five students were selected: three undergraduate and two graduate students. Each student received a certificate signed by Chancellor Feyten and the Alumni Association President, an engraved plaque and a monetary award by mail.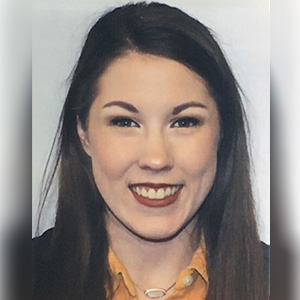 Madeline Hoffman
Madeline Hoffman graduates in May with a BS in Kinesiology, pre-Physical Therapy. As an Honors Scholar, Madeline has served as Secretary of Service and as a Peer Mentor. She is also co-captain of the Pioneer Pride Dance Team and was selected "Veteran of the Year" by her teammates last year. In her capstone project, she researched cardiorespiratory responses to varied body weight support using the Alter-G treadmill. Madeline represented TWU in the TACSM Student Bowl as part of the university's team this spring. She has also worked as event staff for Athletics, as a Pioneer Ambassador, and an Orientation Leader.
Madeline has been accepted to study Physical Therapy at University of Texas Medical Branch in Galveston and will begin in August.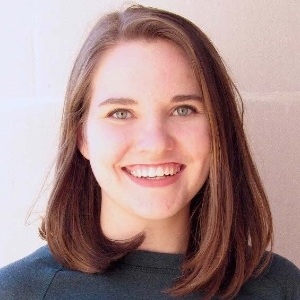 Allyson Ryan
Allyson Ryan will graduate in May with a BA in Music and Dance, with proficiency in a variety of dance styles, voice, and piano. Her professor loves to tell the story of how Allyson would run between classes, leaving one early and arriving late to the next (with everyone's permission!) in order to graduate with both degrees in five years. Allyson served as President of Denton InterVarsity and received a TWU Presidential Scholarship.
After graduation, Allyson will be entering the Disney College Program and will be an Attractions cast member. Her goal is to use dance as a form of ministry. She would like to start an after-school program for anyone who wants to dance.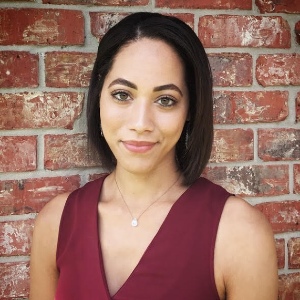 Jessica Sapp
Jessica Sapp will graduate in May with a BS in Interdisciplinary Studies, and she is also an Honors. She was accepted to present her research in a presentation titled Creativity in the Classroom: Instruction that Matters at the National Conference of Undergraduate Research. Additionally, she and a group of her fellow students published Modeling instructional strategies for preservice teachers: Using technology in the classroom to enhance student learning and engagement in The Texas Forum of Teacher Education.
After graduation, Jessica plans to become an elementary school teacher. She hopes to introduce a new way of using Bloom's Taxonomy to better accommodate students of various learning styles by encouraging their creativity.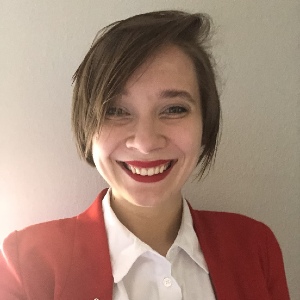 Emily Ramser
Emily Ramser graduates in May with a MA in English with a concentration in Literature and a MA in Teaching with a concentration in English. She is a creative individual with a variety of publications, including poems and books, and describes herself as an activist-scholar-educator-poet.
Em currently teaches AP English at Braswell High School in Denton ISD. She leads her campus's Gender and Sexuality Alliance, mentors students, and teaches fellow educators across the district how to support their LGBTQIA+ students. In the summer, she serves as an instructor for the Duke University Talent Identification Program.
As part of her master's degree, Em is working on a project with TWU Special Collections to digitize Edra Bogle's collection of letters. Edra, a LGBTQIA+ activist in Denton in the 70s and 80s, started the first crisis hotline in her home. Em hopes to showcase the Collection at the Denton Square during the June Pride Celebration.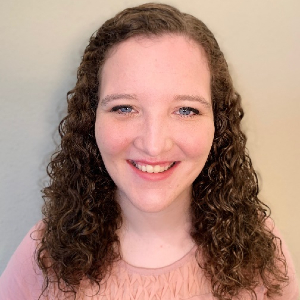 Kimberly Narro
Kimberly Narro graduates from the Houston campus in May with her Doctorate in Physical Therapy. She conducted her service learning project with the Rehabilitation Services Volunteer Project (RSVP), which assists in treating patients at a pro-bono neurological clinic. Kimberly served as the liaison between RSVP and TWU to improve the organization of equipment and enhance a volunteer training handbook. She was named Super Student of the Year by RSVP. Kimberly has also participated as a member of the Support Team subcommittee for the Global Physical Therapy Day of Service (PTDOS), establishing a database of service opportunities based on prior PTDOS projects.
Upon graduation, she will begin a Neurology Residency at the University of Alabama at Birmingham in pursuit of a board specialization in neurologic physical therapy.
Page last updated 11:51 AM, May 15, 2020