Timothy K. Hoye, PhD
Professor of Political Science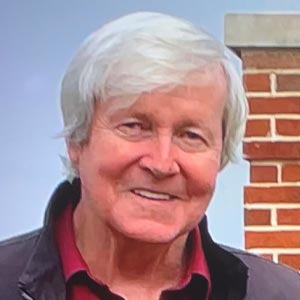 Office: CFO 609
Phone: 940-898-2137
Fax: 940-898-2130
Email: thoye@twu.edu
Timothy Hoye is professor of Political Science with specializations in political theory, American politics and comparative politics with an emphasis on Japan. Among the courses he teaches are American government, modern political thought, politics and literature, ethical issues in global politics, Japanese culture and politics, and the senior seminar in government.
His research focuses on the problems and prospects of modern democratic theory and on the literary artist as a political analyst. Grants from the National Endowment for the Humanities have supported research seminars on early democratic theory at Johns Hopkins and Cornell Universities and on Japanese culture and politics at Harvard University. He has taught in the American Studies Program at Hiroshima University in Japan as a Fulbright exchange scholar and at Harlaxton College in the United Kingdom. He is the author of a textbook on modern Japan entitled Japanese Politics: Fixed and Floating Worlds.
Recently, he has organized and chaired panels at the Southern Political Science Association annual conventions in New Orleans (2018), Austin (2019) and San Juan, Puerto Rico (2020), and at the Southwestern Political Science convention in Fort Worth (2023). Forthcoming is a proposed panel on the idea of a republic in America today for the Southwestern annual convention in New Orleans (2024). Most recent publications include a review of a book on the Shikoku temple pilgrimage in Japan, on the composition of the Texas Constitution, on Texas in the U.S. Supreme Court, on the education clause of the Texas Constitution and an essay on Natsume Soseki for a book on Asian political thought
Hoye was born in Providence, Rhode Island. He received a BA and MA in political science from Texas A&M University-Commerce and a PhD in political science from Duke University. His son Nathan is a graduate of Bard College with a degree in literature and the University of North Texas with a Master's in English as a Second Language. His son Christopher is a graduate of Denison University with a degree in political science and international relations. He is currently in Salzburg, Austria, working as a Project Manager for an international corporation.
Page last updated 8:12 AM, August 28, 2023