Paul D. Travis, Ph.D.
Professor of History and Political Science Emeritus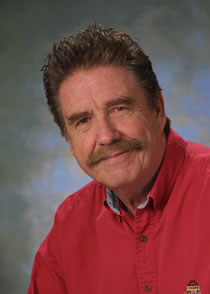 Office: CFO 602
Phone: 940-898-2147
Fax: 940-898-2130
Email: ptravis@twu.edu
Paul D. Travis, Ph.D., is a professor of history who joined the TWU History and Political Science department in January 1996. Previously, he served TWU as the dean of enrollment management. He came to TWU in fall 1990 from Midwestern State University, Wichita Falls, where he held a comparable position.
He holds the bachelor of arts degree in education from the University of Wichita, a master's in history from Wichita State University and a doctorate in history from the University of Oklahoma. He has served as professor and administrator in public and private institutions throughout Texas and the region.
He sought to return to full-time teaching and is eager to resume the role of professor. His specialties include 19th century U.S. history with interests in environmental, rural, agricultural, family history, museum studies and historic preservation.
Page last updated 3:38 PM, February 13, 2019