Lybeth Hodges, Ph.D.
Professor of History and Director of Teacher Certification Program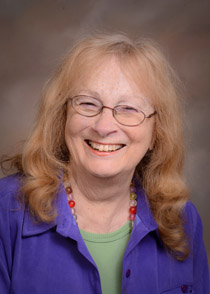 Office: CFO 603
Phone: 940-898-2136
Fax: 940-898-2130
Email: lhodges@twu.edu
Lybeth Hodges, Ph.D., is a professor of history and the director of the department's teacher certification program. Before coming to TWU in 1989, she taught in the University of Maryland's Far East Division on U.S. military bases in the Philippines and Japan.
She is the Southwest adviser of the student interdisciplinary, honor and service society, Gamma Beta Phi, and she teaches freshmen in TWU's Honors Scholar Program. Her special academic interests are frontier North America and Australia, and she enjoys teaching a wide variety of courses.
Page last updated 3:33 PM, February 13, 2019