Jonathan Olsen, PhD
Department Chair and Professor of Political Science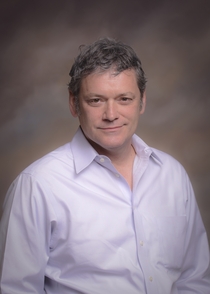 Office: CF0 606
Office Phone: 940-898-2156
Fax: 940-898-2130
Email: jolsen1@twu.edu
Jonathan Olsen is professor of political science and the chair of the Department of Social Sciences and Historical Studies at TWU. From 1997-2014, he was a professor of politics, philosophy and law at the University of Wisconsin-Parkside in Kenosha, Wisconsin.
Dr. Olsen is the author of numerous scholarly articles featured in journals such as German Politics, German Politics and Society, Party Politics, and Problems of Post-Communism. He is the author of four books, including Nature and Nationalism. Right-Wing Ecology and the Politics of Identity in Contemporary Germany, one of the earliest treatments of the phenomenon of "eco-fascism".
Professor Olsen is a three-time Fulbright Scholar (including from 1988-90 when he was in Germany during the fall of the Berlin Wall) and has been a German Academic Exchange Service (DAAD) fellow. He has held visiting appointments at the University of Münster, the University of Potsdam and the Europa University Viadrina (Frankfurt-Oder).
Dr. Olsen has appeared as a commentator on German TV, radio and in newspapers and he was a U.S. State Department Guest Lecturer throughout Germany and in both Irkutsk and Moscow in 2011. He has presented papers at a number of conferences over the last twenty years, including the Conference of Europeanists, the International Association for the Study of German Politics (IASGP) annual conference in London, the German Studies Association (GSA) annual conference and the American Political Science Association annual conference. He has also appeared as a commentator for the American Institute for Contemporary German Studies, on several radio programs, and on a podcast entitled "The Marvelous Mrs. Merkel", part of the series What Really Happened.
Dr. Olsen sits on the executive board of the IASGP, serves on the editorial advisory board for the journal German Politics, and is a member of the executive board of the alumni association of the German Academic Exchange Service.
He has served as panel organizer for the GSA for conferences in Pittsburgh and Milwaukee. In 2008 he was the recipient of the University of Wisconsin, Parkside's Teaching Excellence and Research Excellence awards, the only recipient in the history of these awards to win both in the same year.
Professor Olsen's research has primarily focused on German and European political parties, specifically parties of the radical left and radical right. His recent research also analyzes the institutions within the European Union. Among the courses Dr. Olsen teaches are European politics and the EU, Democratization, Comparative Politics, Fascism and the Contemporary Far Right, and German History and Politics Since 1945 Through Film.
Professor Olsen grew up in Fort Worth, Texas, received his bachelor's in philosophy from the University of Texas, his master's in Soviet and East European studies from Kansas University and his doctorate in political science from the University of Maryland, College Park.
Page last updated 8:14 AM, December 8, 2022