Fall 2018 Three Minute Thesis Winners
TWU's Fall 2018 Three Minute Thesis competition was held on November 2, 2018.
The First Place winner was Amon Gekombe with his project "Anti-Proliferative Activity of Novel Amidoximes in Human and Murine Malignant Cell Lines and in Mouse Mammary Carcinoma".
The Second Place winner was Alexandra Woodson with her project "Exploring Gender Differences in the Praise and Punishment of Children."
The People's Choice Award winner was Erin Graybill Ellis with her project "Giving Birth in the Ivory Tower: A Closer Look at the Unique Needs of Pregnant and Parenting Graduate Student Mothers."
Fall 2018 Winners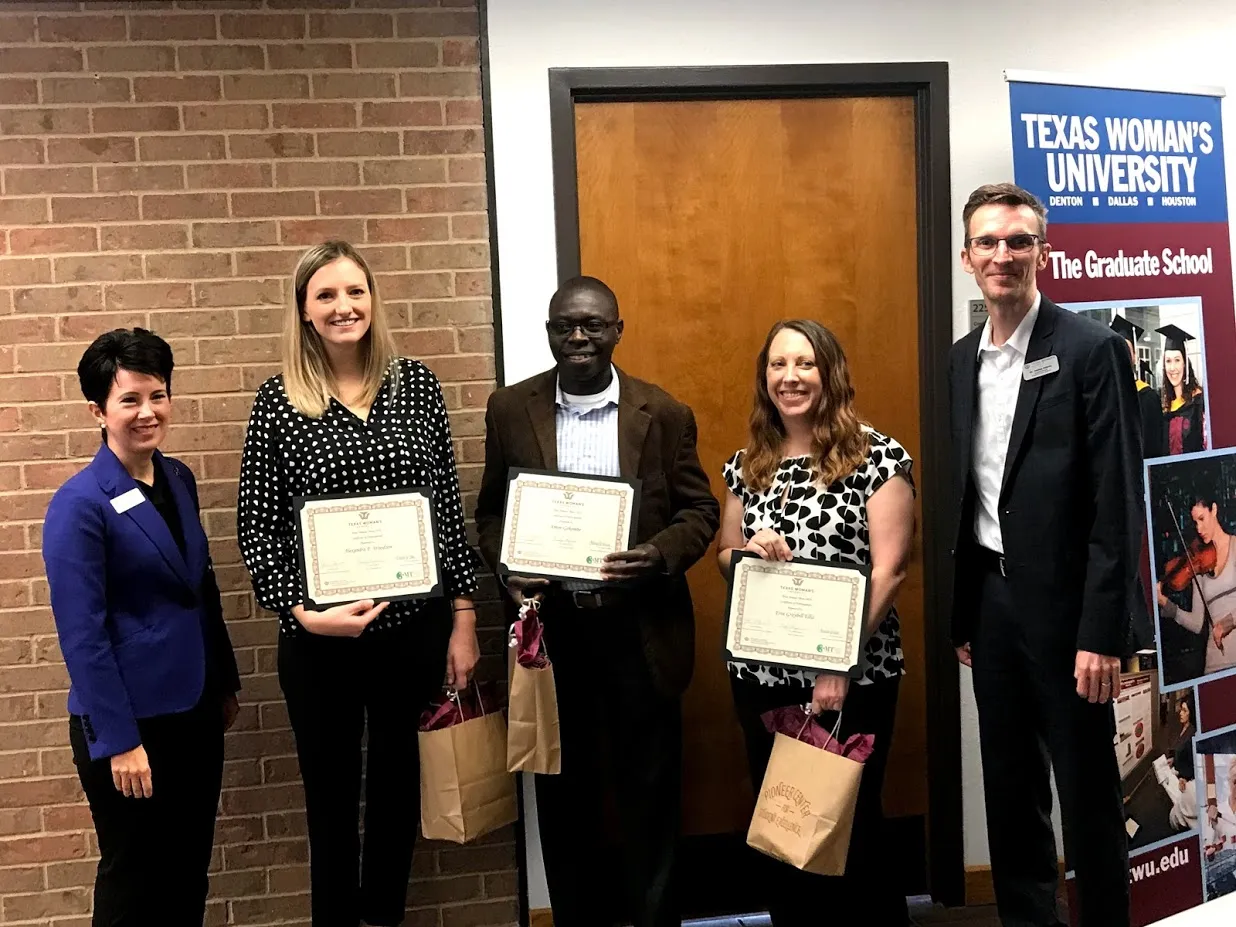 Left to Right: Dr. Carolyn Kapinus, Alexandra Woodson, Amon Gekombe, Erin Graybill Ellis, Dr. Joshua Adams
Fall 2018 Winners and Judges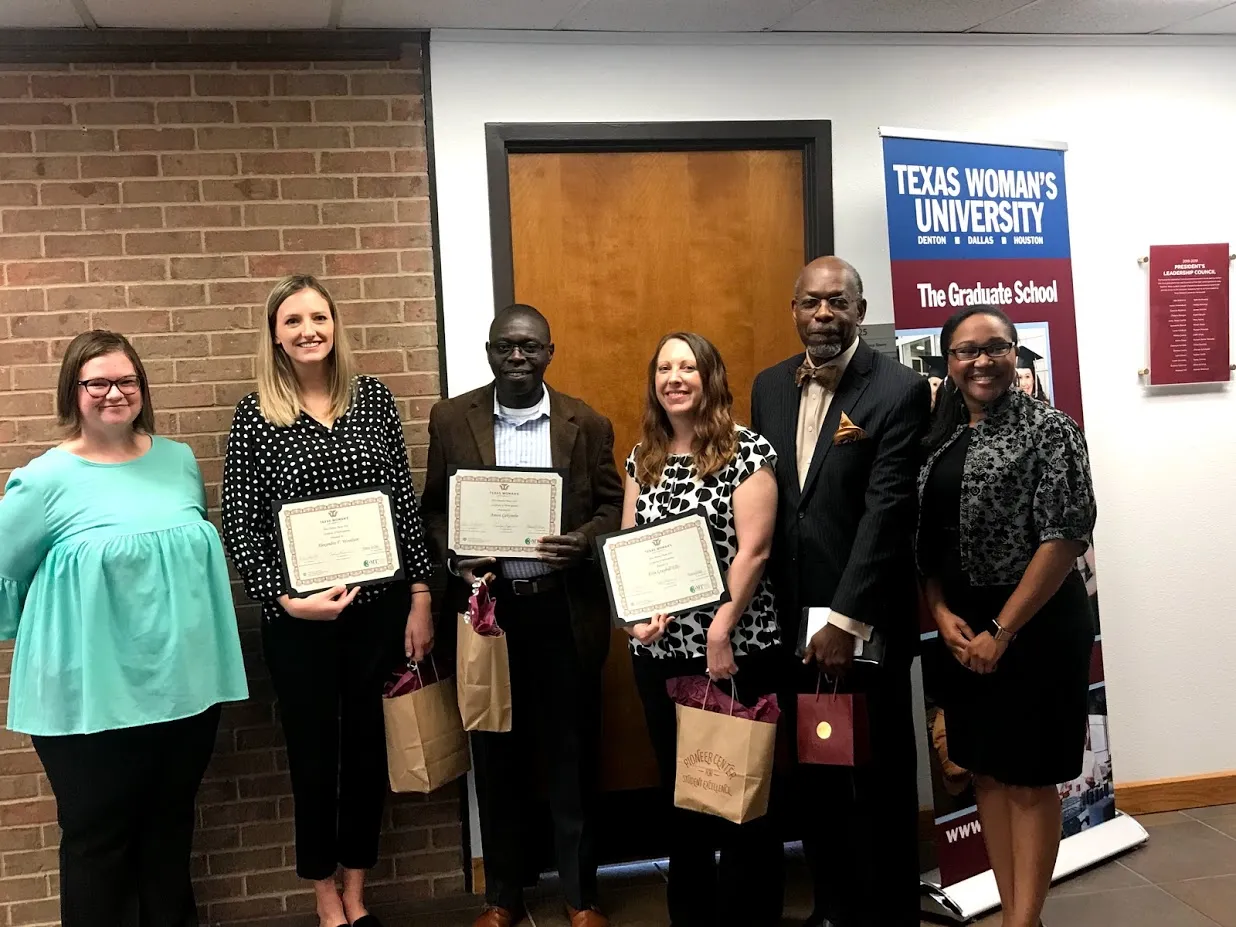 Fall 2018 Participants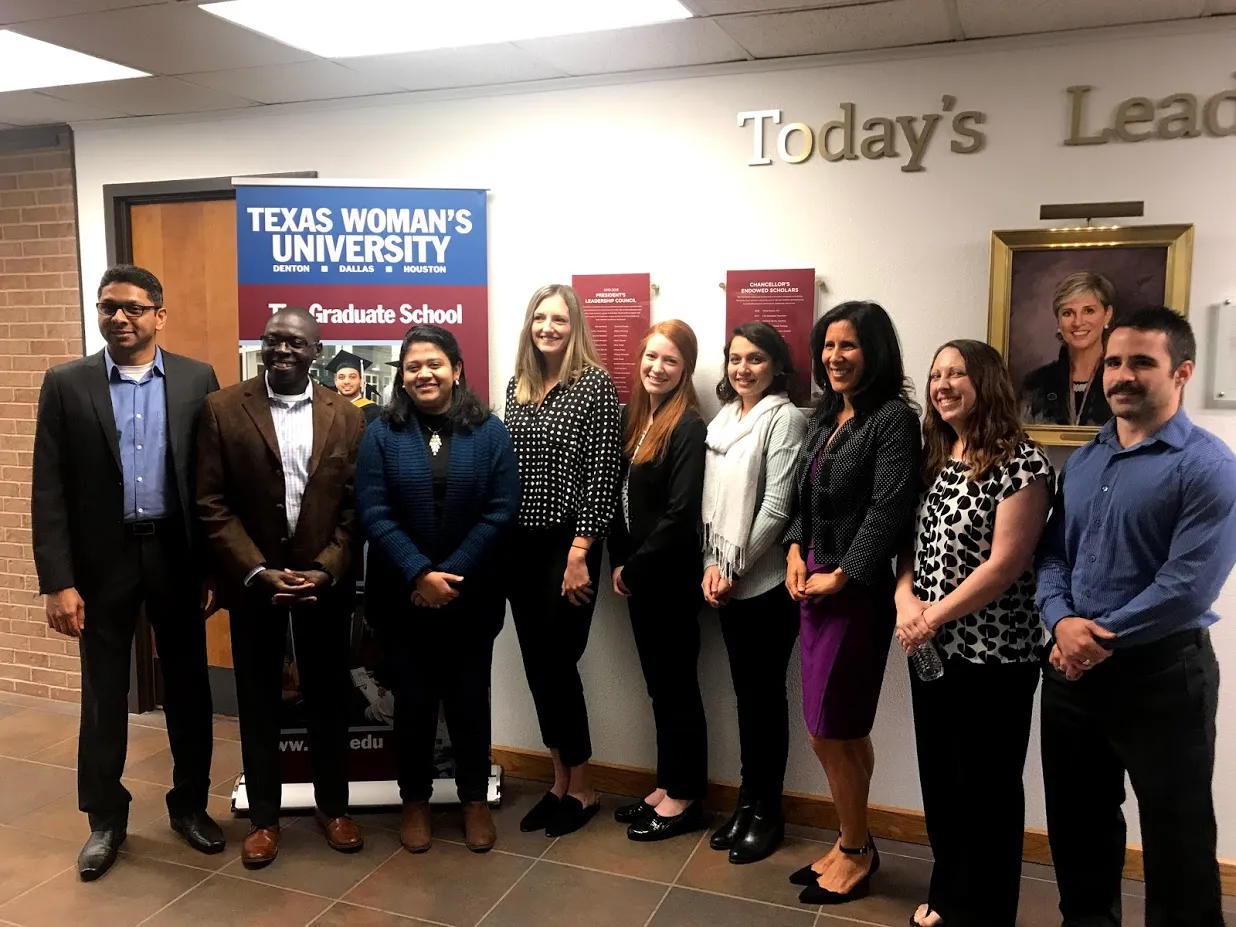 Page last updated 3:53 PM, November 25, 2019