PT student awarded grant to study hip ailments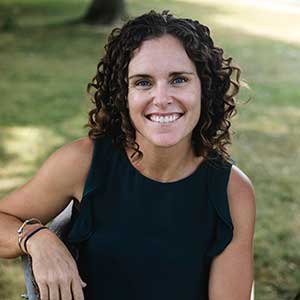 October 24, 2022 — HOUSTON — A Texas Woman's doctoral student in the School of Physical Therapy has received a grant to research methods of diagnosing hip ailments to better address pain treatment.
Libby Bergman, PT, DPT who attends the TWU Institute of Health Sciences - Houston Center, was awarded the $1,000 grant from the TWU Experiential Student Scholar Program. The stipend will cover research costs while working with her faculty mentor, Rupal M. Patel, PT, PhD, who will receive $500 to support the project.
"This scholarship will help me to complete data collection and disseminate our findings at a national conference," Bergman said. "Ultimately, we hope this line of work will improve accuracy of our clinical diagnosis of hip pain and set the foundations for future intervention studies to help people who struggle with undiagnosed hip instability, including hip dysplasia."
Bergman's research is in collaboration with an orthopedic surgeon, Dr. Wells. She will delve into standardizing ways to measure and categorize people with hip pain and gain more accurate methods to diagnose hip ailments prior to patients receiving X-rays or other imaging tests. The goal of her research is to capture a large amount of data points and look for patterns between clinical measurements of hip motion and imaging test results.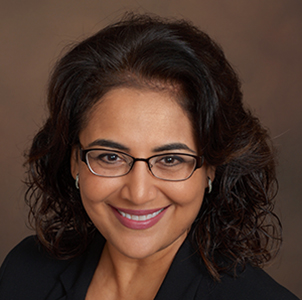 Bergman will also be participating in the ReproRehab Fellowship, which is an NCMRR-funded R25 research educational program hosted by the University of Southern California. Bergman will learn data science skills to apply to her future dissertation research questions, which will allow her to analyze larger data sets and eventually create a comprehensive hip database.
"The goal of the ReproRehab program is to create a workforce of rehabilitation researchers who can improve research quality by standardizing and using reproducible research methods," Bergman said. "The coding skills we will learn in this program will eventually change the way we conduct future research and allow for collaboration across disciplines and institutions."
Bergman chose TWU for her doctoral studies after a long search for a program that fit her academic and personal needs as a clinician and mother of three.
"I stumbled upon TWU's PhD program while doing fellowship accreditation work for the APTA," Bergman said. "When I got the chance to meet other clinicians in the program doing high quality research while maintaining their clinical practice, I was very excited about the possibility of meeting my career goals in a manner that was sustainable for my family."
Page last updated 11:24 AM, October 24, 2022