Office of the Dean
Message from the Interim Dean of the College of Nursing
Welcome to the Texas Woman's University College of Nursing. Our college is a nationally recognized leader in training nurses to become expert clinicians, nurse educators and nurse scientists. Our mission is to support and empower students of all ages and ethnic groups to address the health care needs and issues of the people in Texas, the nation, and the world.
We are in a time of rapid societal and technological change, and the healthcare environment around us has led to great challenges. The demand for highly skilled, knowledgeable and compassionate nursing professionals has never been greater. TWU has an abundance of support structures to foster student success. We have distinguished faculty who diligently work to assure tomorrow's nurses, health care leaders, and nurse scientists are fully equipped to meet challenges ahead. In addition, our dedicated staff members are focused on assisting the college meet our mission to ensure student success.
We value interprofessional approaches to care and experiential learning. Diversity, equity and inclusion are our goals as we strive to create a welcoming community where all are included, heard and respected. We encourage meaningful inquiry across divergent views and perspectives.
Because of this, I am certain your time at the TWU College of Nursing will be inspiring, challenging and filled with wonderful opportunities to begin, build or expand your career. We look forward to providing you intellectually rich and experientially relevant training opportunities and will strive to support your professional growth because that will ultimately contribute to the overall health of all people.

Sincerely,
Damon B. Cottrell, PhD, DNP, APRN, FNP-C, CCNS, ACNS-BC
Interim Dean & Professor, College of Nursing
---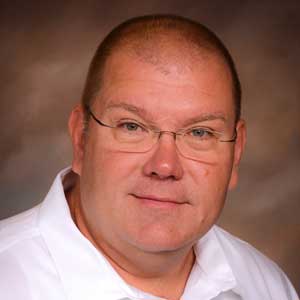 Damon B. Cottrell, PhD, DNP, APRN, FNP-C, CCNS, ACNS-BC
Professor & Interim Dean
Denton: ASB 216B
dcottrell@twu.edu
940-898-2403
Education: Diploma, Baptist Memorial Hospital System School of Professional Nursing; BS, Texas Woman's University; MS, Texas Woman's University; DNP, Robert Morris University; Post-Master's Certificate, Indiana State University; PhD, University of Texas at Tyler
Primary Teaching Areas: Graduate: Family Nursing Practice
Areas of Expertise: Gender & Sexual Minorities, Emergency/Urgent Care, Men's Health, Professional Aspects of Advanced Practice, Clinical Leadership, Mentoring
---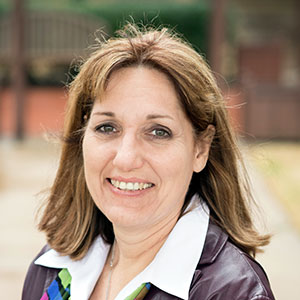 Jo-Ann Stankus, PhD, RN
Associate Professor & Interim Associate Dean - Denton
Denton: ASB 124
stankus@twu.edu
940-898-2434
Education: BSN, University of the Incarnate Word; MSN, University of Texas at Arlington; MA, Texas Woman's University; PhD, University of North Texas
Primary Teaching Area: Online Education, Education and Technology, and Ethics
Areas of Expertise: Teaching and Design Strategies for Online Education, Student Readiness for University Learning
---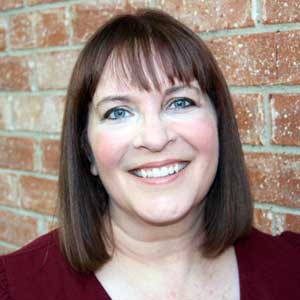 Kristine Morris, PhD, RN, CNE
Associate Clinical Professor & Interim Assistant Dean - Dallas
Dallas: Room 7512
kmorris1@twu.edu
940-898-2478
Education: BSN, Harding University; MS, Texas Woman's University; PhD, University of North Texas
Primary Teaching Area: RN-BSN program, Blended BSN program
Research Interests: Best Practices for Teaching, Student Success, NCLEX Readiness
---
Paula Clutter, PhD, RN, CNL, CNE, CENP, CMSRN
Professor & Associate Dean - Houston
Houston: Room 7519
pclutter@twu.edu
713-794-2101
Education: BSN, University of Texas Medical Branch at Galveston; MSN, University of Florida; PhD, University of Texas Health Science Center at San Antonio
Primary Teaching Area: Adult Health, Clinical Nurse Leader
Research Interests: Evidence-Based Practice, Quality Improvement, Patient Safety, Leadership & Management, Clinical Simulation
---
Donna Scott Tilley, PhD, RN, CNE, FAAN
Professor & Associate Dean - Research and Clinical Scholarship
Denton: ASB 216L
dtilley@twu.edu
940-898-2425
Education: BSN, Texas Tech University Health Sciences Center School of Nursing; MSN, Texas Tech University Health Sciences Center School of Nursing; PhD, University of Texas Health Science Center at San Antonio
Research Interests: Gender Based Violence, Health of Mothers and Children, Nursing, Nursing Diagnosis, Research Culture, Campus Sexual Assault Prevention and Response
---
Staff
Eva M. Bernal, MBA
Nursing Operations Administrator
Dallas: Room 7515
ebernal1@twu.edu
214-689-6512
Chelsea Jolivette
Nursing Operations Administrator
Houston: Room 7521
cjolivette3@twu.edu
713-794-2101
Enmaline Lizardo
Data & Admission Manager
Denton: Room 216A
elizardo@twu.edu
940-898-2406
Lisa Nash
Assistant to the Dean
Denton: ASB 216E
lnash1@twu.edu
940-898-2403
Ranjitha Rao, MBA
Budget/Financial Analyst
Denton: ASB 216Q
rrao@twu.edu
940-898-2418
Kristan Rice
Project Coordinator
Denton: ASB 216F
kricekinsey@twu.edu
940-898-2426
Wendi Self
Nursing Operations Administrator
Denton: ASB 216P
wself@twu.edu
940-898-2415