Office of the Dean
Message from the Dean
Welcome to the College of Nursing at Texas Woman's University. We are the largest predominantly women's university in the country and as such are a Campus with a Heart.
We embrace core values of opportunity, excellence, diversity and creativity. You will see these values exemplified in our admissions process, our outstanding faculty, our culture of caring, our curriculum, and our commitment to the personal growth of our students.
We offer academic programs at the BSN, MSN, DNP and PhD levels. Our world class PhD program counts its graduates among the top leaders in industry, practice, association management, and academia. Our practice doctorates and nurse practitioners are well-respected and achieve excellent success on certification exams while our Baccalaureate students are the preferred nursing students of many of our clinical partners.
At no other time in history has the profession of nursing been more valued by the public or the work been more meaningful.
We are looking for men and women who would like to experience the joy and fulfillment of being a nurse, whether it is working in the community, the intensive care unit, with families, or those that need an advocate and cannot speak for themselves. We also seek to prepare nurse researchers, advanced practice nurses, nursing administrators and future faculty to train the next generation of nurses.
I encourage you to contact us to see what Texas Woman's University has to offer. You will be amazed at the opportunity that awaits you.
Best,
Rosalie O. Mainous, PhD, APRN, FAANP, FAAN
Dean and Professor, College of Nursing
Texas Woman's University
---
Administration
Rosalie O. Mainous, PhD, APRN, FAANP, FAAN
Dean & Professor
College of Nursing
Denton: ASB 216
940-898-2403
---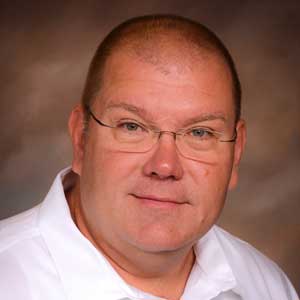 Damon B. Cottrell, PhD, DNP, APRN, FNP-C, CCNS, ACNS-BC
Associate Dean & Associate Professor - Denton Campus
Denton: ASB 216N
dcottrell@twu.edu
940-898-2421
Education: Diploma, Baptist Memorial Hospital System School of Professional Nursing; BS, Texas Woman's University; MS, Texas Woman's University; DNP, Robert Morris University; Post-Master's Certificate, Indiana State University; PhD, University of Texas at Tyler
Primary Teaching Areas: Graduate: Family Nursing Practice
Areas of Expertise: Gender & Sexual Minorities, Emergency/Urgent Care, Men's Health, Professional Aspects of Advanced Practice, Clinical Leadership, Mentoring
---
Shelley Y. Hawkins, PhD, RN, FNP-BC, GNP, FAANP
Associate Dean & Professor - Dallas Center
Dallas: Room 7514
shawkins10@twu.edu
214-689-6627
Education: BSN, University of Alabama at Birmingham; MSN, University of Alabama at Birmingham; Graduate Certificate-FNP, University of Virginia; Graduate Certificate-GNP, University of Texas Medical Branch at Galveston; PhD, University of Alabama at Birmingham; Post-Doctoral Fellow, University of North Carolina at Chapel Hill.
Primary Teaching Area: Advanced Practice; Nursing Education; DNP Program
Areas of Expertise: Telehealth and Remote Monitoring for Patient-Centered Care; Nursing Education Preparation and Graduate Outcomes; Teaching Strategies and Evaluation Methods
---
Ainslie Nibert, PhD
Associate Dean & Associate Professor - Houston Center
Houston: Room 7519
anibert@twu.edu
713-794-2101
Education: BS, Texas Christian University; MS, University of Texas Health Science Center-Houston; PhD, Texas Woman's University
---
Staff
Morgan Andersen
Assistant to the Dean
Denton: ASB 216L
mandersen1@twu.edu
940-898-2403
Janet Mathis
Administrative Assistant - Denton
Denton: ASB 216P
jmathis4@twu.edu
940-898-2411
Shari Harpaz
Administrative Assistant - Dallas
Dallas: Room 7515
sharpaz@twu.edu
214-689-6512
Sheila Washington
Administrative Assistant - Houston
Houston: Room 7521
swashington@twu.edu
713-794-2101
Page last updated 12:11 PM, January 15, 2021