College sponsors national AAHN conference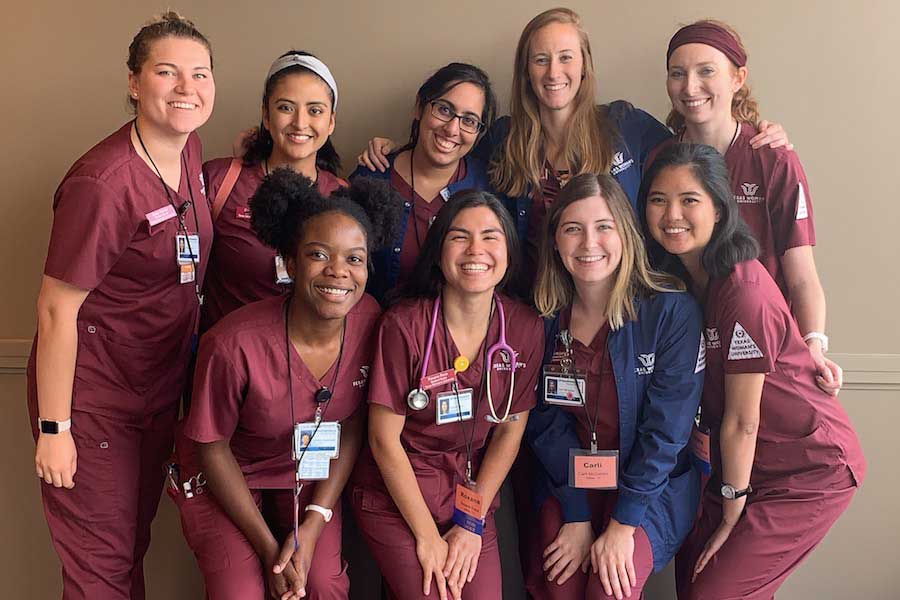 TWU's College of Nursing was the official sponsor of the annual national conference for the American Association for the History of Nursing (AAHN) in Dallas, Sept. 19-21. AAHN, which promotes the appreciation and scholarship of nursing's history to inform and shape nursing's future, selected TWU alumna Barbara Wall ('79), a professor at the University of Virginia, to deliver the conference keynote address.
"It was great to celebrate the rich history of nursing and realize the important role Dallas and TWU's College of Nursing have played in that history," said Associate Dean Shelley Hawkins, who welcomed attendees.
TWU Dallas professors Ho Soon Michelle Cho, PhD ('77, '81, '96) and Catherine Bailey, PhD ('79, '90, '01) shared with the audience of about 60 nurses the story of Gesine Franke, a founding associate dean of TWU's College of Nursing. Franke led Parkland's School of Nursing, and, in 1953, began working with TWU's founding nursing dean Faye Pannel to develop the nursing curriculum.
"In 1954, Gesine contributed to a new baccalaureate nursing program," Cho said. "During her 23-year tenure as associate dean and interim dean, the college grew from 69 students to 4,000 by 1977, making TWU one of the world's largest nursing programs."
Cho added that Franke was widely considered a pioneering nursing leader, creating the first PhD nursing program in the Southwest, encouraging the enrollment of males and black students in the early '60s, and promoting respect for equal treatment of all patients.
TWU Assistant Professor Chin-Nu Lin, PhD also gave a well-attended presentation that encompassed a 30-year look back at the development of cultural competence and transcultural nursing in Taiwan.
Hawkins also gave special thanks to Associate Clinical Professor Elaine Wilson, PhD, ('85, '92. '13) "who pulled together our entire TWU team to provide such great support for this national conference."
The conference was attended by 20 TWU honors students, nine undergraduates who volunteered to support the event, and a number of 2019 TWU nursing alumni, including Zane Davis, Anna Marie Hinckley, Anjali Catherine Perera and Kellie Marie Phelps.
Page last updated 3:37 PM, September 27, 2021