Center for Women in Politics & Public Policy names new director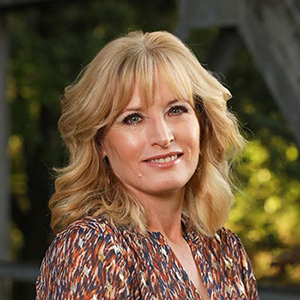 June 12, 2023 ― DENTON ― Marlene Phillips, who has an extensive background in federal government politics, foreign service and public policy, has been named director of the Center for Women in Politics & Public Policy at the Jane Nelson Institute for Women's Leadership (JNIWL) at Texas Woman's University.
"Marlene is imminently qualified to lead the center with experience and expertise. She will be an incredible asset to the women in Texas, the JNIWL, and Texas Woman's University," said Shannon Mantaro, interim executive director and chief officer for the institute.
Phillips begins her new role June 26.
Phillips' background also includes media relations, strategic communication, marketing, fundraising, grant writing and relationship building. She earned an MBA from Texas Woman's University and a B.A. in communication studies, minoring in political science, from Texas Tech University.
Her career has included stints in politics and policy, previously serving as a foreign service officer in Mexico, France and Ecuador; leading charitable organizations, such as the Cooke County United Way; and overseeing education programs, most recently as director of advising and outreach for the Center for Workplace Learning at Grayson College.
"I am excited about the opportunity to use my own experiences to inspire the next generation of female leaders in public service and advocacy," Phillips said. "I believe knowledge of possible political and public policy career paths ― along with exposure to women leaders in these fields ― is critical to ensuring women are well represented in our nation's future political leadership."
The Jane Nelson Institute for Women's Leadership at Texas Woman's University is dedicated to preparing more women to take on successful roles in business and public service. Its three specialized centers — Center for Student Leadership, Center for Women Entrepreneurs and Center for Women in Politics & Public Policy — ensure women have the education to establish careers as successful executives, the skills for building entrepreneurial businesses and the framework needed to run for public office.
Media Contact
Matt Flores
Assistant Vice President, University Communications
940-898-3456
mattflores@twu.edu
Page last updated 12:36 PM, June 12, 2023