TWU faculty receives Distinguished Research Fellowship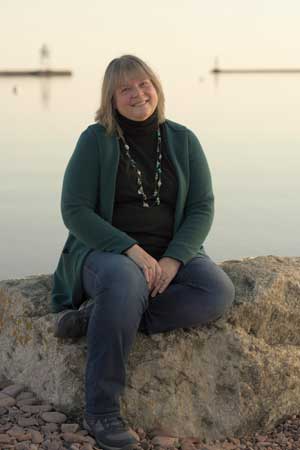 May 16, 2022 — DENTON — Denise Maricle, PhD, a professor of psychology at Texas Woman's University, is the first recipient of the Richard W. Woodcock Distinguished Research Fellowship awarded by the Woodcock Institute for Neurocognitive Research and Applied Practice.
The annual competitive grant was created in 2022 to support and recognize the scholarship of established researchers. It is awarded to U.S. universities or other not-for-profit educational entities to provide release time for an individual to pursue research or scholarly projects that are consistent with the mission of the Woodcock Institute, which is based on TWU's Denton campus.
Maricle will use the fellowship to work on several projects in the 2022-2023 academic year. The grant will provide $100,000-$150,000, which will cover her contract with Texas Woman's for the year.
"Scholarship often takes a back seat, given all of the other demands inherent in being a faculty member in a graduate training program for specialist and doctoral students at a teaching-intensive university such as TWU," Maricle said. "This research fellowship will allow me to focus solely on these projects and not have to split my time and attention due to heavy teaching loads and service responsibilities."
Among the projects she'll pursue is helping to plan and organize a national solutions conference in conjunction with the Woodcock Institute. The conference will focus on the long-term neurological, neuroeducational, and neuropsychological impacts of illness with SARS CoV2 in children as well as the ongoing impact of the pandemic on educational, social, emotional, behavioral, and adaptive functioning for children and their families.
Maricle also will work to prepare a summary of ongoing collaborative research for publication and develop with colleagues a book proposal to address what psychological professionals should know about low incidence neurodevelopmental disorders and children with medically complex disorders.
"Hopefully the book would collate information that will be informative or useful for practitioners who may encounter these less frequent disorders that more children are presenting with in practice and in the schools," she said. "My hope is to have negotiated a contract to publish and begin working on what would be my fourth book by the end of the fellowship."
Daniel C. Miller, PhD, executive director of the Woodcock Institute, said, "We are delighted to grant this first annual award to Dr. Maricle, who has made a significant impact on the practice of school neuropsychology throughout her career."
Maricle said she was honored to be the inaugural recipient of the award.
"To have my scholarship recognized by the Woodcock Institute, and to be honored with a national award named for an esteemed contributor to the field like Dr. Woodcock, is incredibly flattering," she said. "I am very proud of my contributions to the fields of neurocognitive assessment and school neuropsychology, and I hope to use this next year to make further contributions to the research and literature."
For more information on the Woodcock Institute for the Advancement of Neurocognitive Research and Applied Practice, visit the Woodcock Institute website.
Media Contact
Karen Garcia
Communication Specialist
940-898-3472
kgarcia@twu.edu
Page last updated 2:07 PM, May 16, 2022