Doctoral student seeks to help country after civil war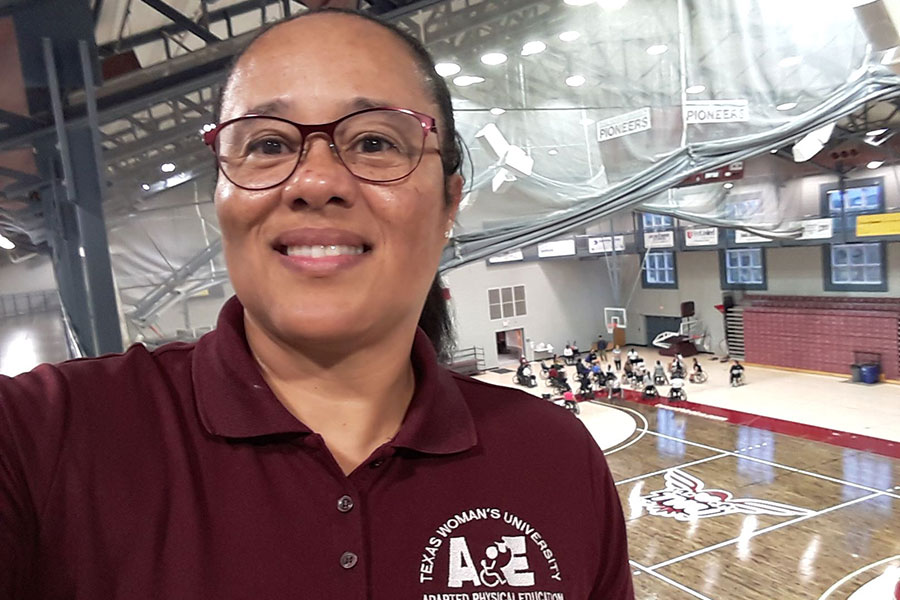 Agueda Gomes grew up in the Angolan civil war. Today, the Texas Woman's University doctoral student is working to help the people of her country affected by the war and improve educational opportunities in the region.
Gomes said many people fled Angola in 1975 when civil war broke out after the country gained independence from Portugal. But when the war ended in 2002, a severe teacher shortage developed.
"In the Portuguese system, the schools were mainly for white people," she said. "When Angola gained its independence, the schools were opened to everybody. The schools got so full with students, the system didn't have enough teachers."
Though she was a high school student, Gomes was recruited to be a teacher.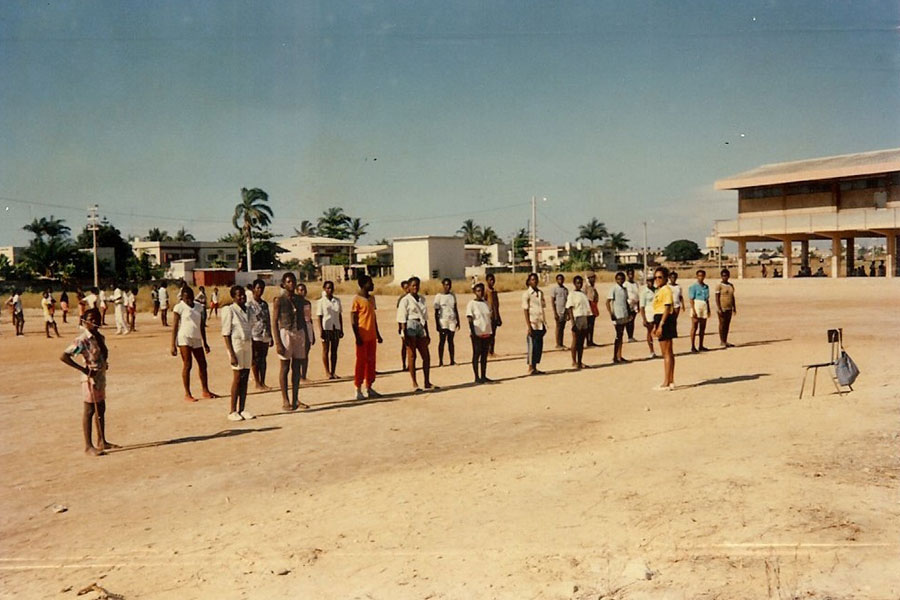 "They told me, 'For you to continue your studies, you must teach; otherwise, you will not get your degree,'" she said. Because she was playing handball and running at a semi-professional level, Gomes taught sixth- and seventh-grade physical education classes.
"It was the way to return free education to the country," Gomes said matter-of-factly, noting that educated professionals from various fields also were recruited to teach. "We had to work together as a nation to support the education system."
After graduating high school, Gomes officially became a teacher in the public school system. Still, she dreamed of earning a degree in physical education and sports to help her better serve the needs of her students.
"It was my goal, my passion," she said. "I was teaching physical education, but I was basing my knowledge on my background as an athlete, not academically."
Angola didn't have a higher education program in that field but did have an agreement with Brazil to allow a certain number of students to study in that country. Gomes received a scholarship and began studying at the University of São Paulo.
"At that time, I was thinking of becoming a coach," she said.
During her second year of classes, however, Gomes joined a community program in aquatics for people with disabilities and began teaching swimming classes.
"I loved this field," she said. Gomes talked to her professor, who encouraged her to continue her studies and helped her contact the late Claudine Sherrill, a professor of kinesiology at Texas Woman's University. Sherrill, known worldwide as "the mother of adapted physical activity," helped Gomes come to the United States to earn her master's degree at TWU. Gomes graduated in 2005 and fully intended to return for her doctorate, but had to wait in Angola for another scholarship opportunity.
The wait would be 11 years.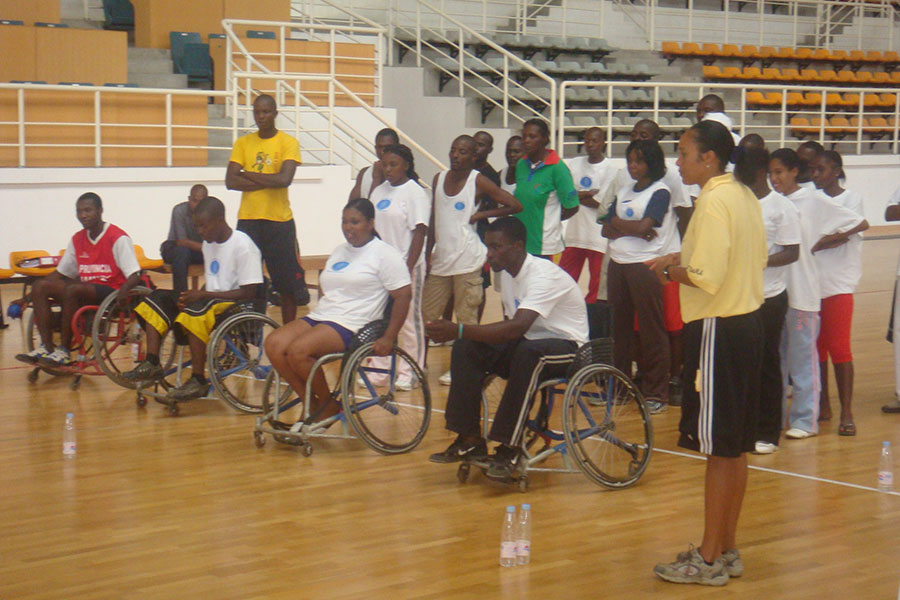 During that time, Gomes worked at the Ministry of Education in Angola and developed projects for special education and the Angolan Paralympic Committee. She also was able to get recognition for Adapted Physical Education (APE) through her advocacy work, which resulted in formal recognition of services for students with disabilities in her country's educational system.
The need is great, Gomes said, adding, "There are no programs (in Angola) related to physical education for students with disabilities. Zero." Students with physical disabilities participate in the regular classroom, she said, but in physical education classes, "the teachers don't know what to do with them. They tell them to sit there and watch their classmates.
"They watch the class; they don't engage in the class," Gomes said. "It is my goal to change this."
Gomes doesn't blame the teachers, noting that schools don't have the infrastructure needed, nor is there enough equipment for the classes. As a teacher herself, Gomes recalls having to make balls out of plastic bags and socks.
"We as a nation still are working to make our country better, but we struggle because we don't have the money to support all these projects," she said. "So we have to do the best we can.
"My goal is just to help the country; to change the way we do things now," she added. "We have a lot of intelligent and talented students with disabilities. Because we don't place so much attention on them, we lose the knowledge and the potential they have." She spoke of a research colleague who gave up on his dream of becoming a medical doctor because he couldn't access the school – a multi-story building with no elevators – in his wheelchair.
As one of the first professionals in Angola with an advanced degree in the field of adapted physical activity and in her position as a researcher in the Angolan Ministry of Education, Gomes saw her responsibilities increase. She also served as the African representative to the International Federation of Adapted Physical Activity (IFAPA) from 2012 to 2015.
Gomes saw the need to continue her studies in order to fill her growing responsibilities. The minister of higher education of Angola supported her decision and asked where she wanted to go.
"I told him, 'U.S.,'" she said with a laugh. "I want to go back to my school. I love my professors; I love my people."
Gomes began working toward her doctorate in kinesiology at TWU in 2017, but recently returned to Angola to care for her mother who was ill. With her mother's health improving, Gomes does plan to return to Denton at some point this semester.
She is continuing her studies while in Africa, however, performing research and preparing manuscripts for publication. Her research involves special education leaders' perceptions of physical education for people with disabilities. She plans to use the research to advocate for the implementation of adapted physical activity in her home country.
"I am thankful to TWU and my Denton friends," Gomes said. "I am not by myself in this project. I have a lot of people behind me."
Media Contact
Karen Garcia
Communication Specialist
940-898-3472
kgarcia@twu.edu
Page last updated 10:09 AM, January 28, 2022