Alumna's devotion to service shaped by education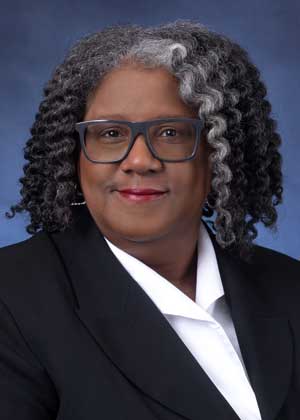 Vicki Byrd didn't know anything about Denton when her best friend asked her to attend Texas Woman's University with her. Since then, she's worked, raised a family, and now represents her adopted hometown as a member of the Denton City Council.
Growing up on Houston's south side, raised by a single mother who was an educator, Byrd said there was an expectation that she and her two older brothers would attend college. Both brothers attended a nearby university, but Byrd said her mother wanted her to experience new and different things.
Byrd studied criminal justice at Texas Woman's with a minor in psychology, with a goal of becoming a clinical therapist for law enforcement officers. She worked for the TWU Department of Public Safety all four years of college – first as a student police assistant, then in the dispatch office her junior and senior years.
Byrd said TWU police officer Alberto Gonzalez told her that in order to understand what officers go through, she would need to be a police officer herself. Byrd enrolled in the police academy and was the only woman in a class with around 40 men. Approximately two months after graduating the academy, Byrd was hired as the first African American female police officer at TWU.
After 10 years of specializing in crime prevention and sexual assault awareness, her work transitioned to safety and health issues on campus. Byrd moved to TWU's Office of Risk Management as the environmental/occupational safety and health coordinator, a position she held for 13 years. She was successful in reaching risk reduction and safety improvement milestones that garnered statewide recognition for TWU being one of the safest places to work as a state agency.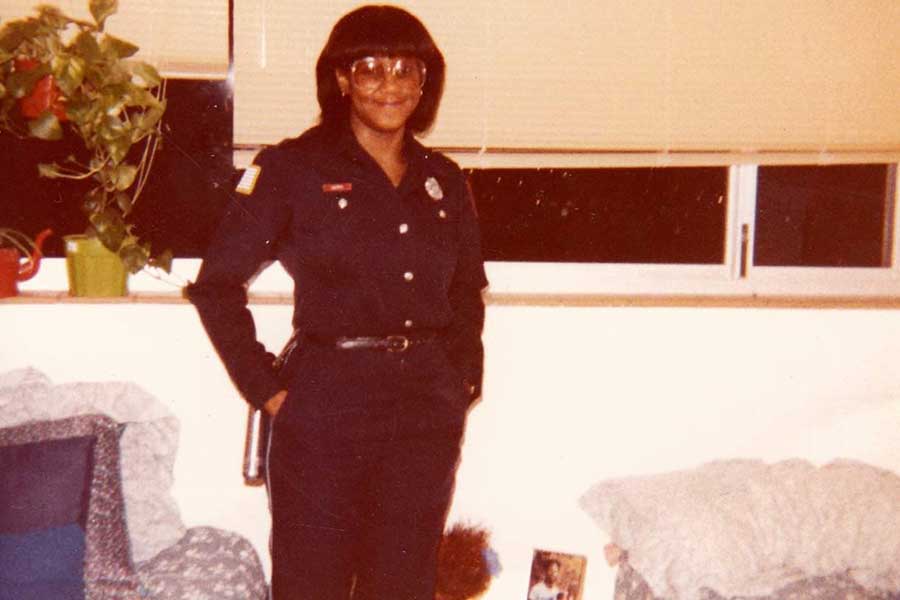 Byrd's time at Texas Woman's encouraged her to focus on her love of teaching and training. She earned her master's degree in education and became a special education teacher in what today is the PABS (Positive Academic Behavioral Support) program in the Denton Independent School District.
"I worked with some of the toughest kids in the district," she said, noting that the students had significant behavioral and emotional issues. She retired in 2019 after eight years with the program.
"It was good because it changed lives," she said, "but it was very hard on the person trying to change those lives."
After retiring, Byrd served on a number of executive boards including Denton City Parks and Recreation Board, Habitat for Humanity, and the Texas Woman's National Alumni Association.
"One day, a dear friend and fellow alum tapped me on my shoulder and said it was time for me to be a city council member," Byrd said.
Byrd was elected to represent District 1, which includes the Texas Woman's Denton campus, in May 2021. Though undecided about seeking re-election in 2023, Byrd says that whatever is next for her will align with her mantra of striving to "do the right thing, at the right time, for the right reasons."
Media Contact
Karen Garcia
Communication Specialist
940-898-3472
kgarcia@twu.edu
Page last updated 9:45 AM, March 24, 2022