Veteran's experiences were foundation for success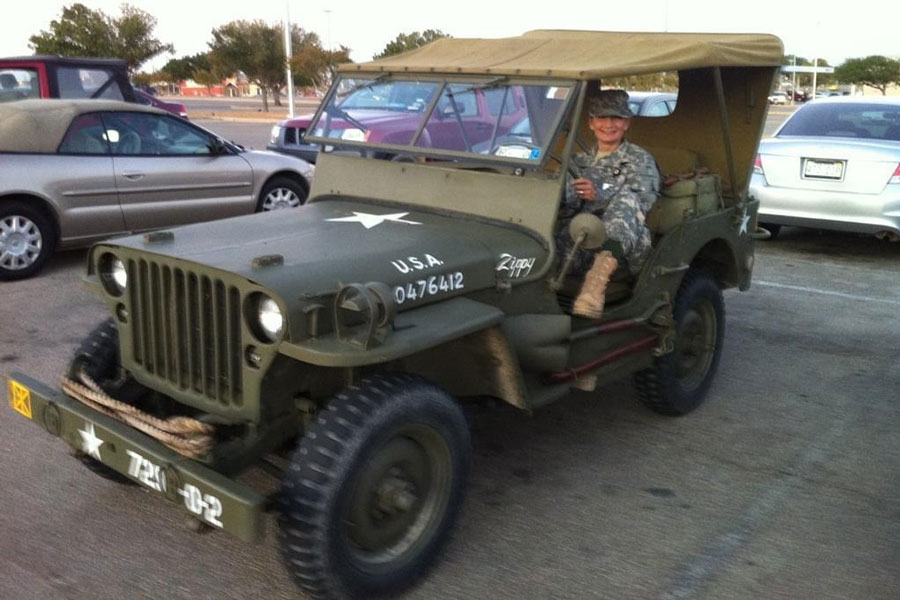 Lisa Bass learned some harsh lessons early in life, which in turn led to a pattern of late starts in her adult endeavors. But as evidence that bad fortune can sometimes turn good, those combined experiences were a formula for life success.
Learning from past mistakes
"I made some bad choices in my life, and I know that I was able to learn from my mistakes," Bass said.
It's been a whirlwind life so far, one that started in a chaotic household she grew up in with an alcoholic mother and a church deacon father. Bass dropped out of high school at 16, married early, then ended up homeless in her 20s as a single mother of three.
It was a struggle for nearly a decade that included more bad relationships, continued financial hardship and stressful employment. Twice the U.S. Army rejected her application to enlist.
But after she earned a GED, a dramatic turnaround followed. The Army finally accepted her into the military ranks, and she enlisted as a 30-year-old private. A series of doors opened for her, leading to stints in the Judge Advocate Corps as a combat and construction engineer and ultimately as the first female commander in the 173rd Airborne Brigade Combat Team. At the time, she was a grandmother.
She served two tours of duty in Iraq and rose to the rank of major before she retired.
Along the way, she earned a bachelor's degree in government from Texas A&M University-Central Texas and a master's degree in public policy and administration from the University of Missouri-St. Louis.
Embarking on new ventures
Bass started her own construction company while still enlisted, retired as an Army major, co-authored the book, "In Her Boots" — a life-skills manual that aims to curb sexual assault in the military — and started a new business.
Her latest endeavor, Combat Boots Jewelry, pays homage to fellow military service women and seeks to connect female service leaders with their younger active duty counterparts to help them navigate the military environment.
The company manufactures jewelry depicting combat boots to commemorate men's and women's military service. Bass developed her own unique line and secured manufacturing and trademarks for her pieces.
She said her business is particularly focused on women to help build a stronger culture of mentoring among female service members, so they can avoid some common problems outlined in her book and inherent in the military ranks, such as sexual harassment and sexual assault.
"We've learned that just in speaking with another woman, there's a greater sense of security and belonging," Bass said, adding: "An 18-year-old will interpret a situation differently than a senior female leader."
Rebounding with help from TWU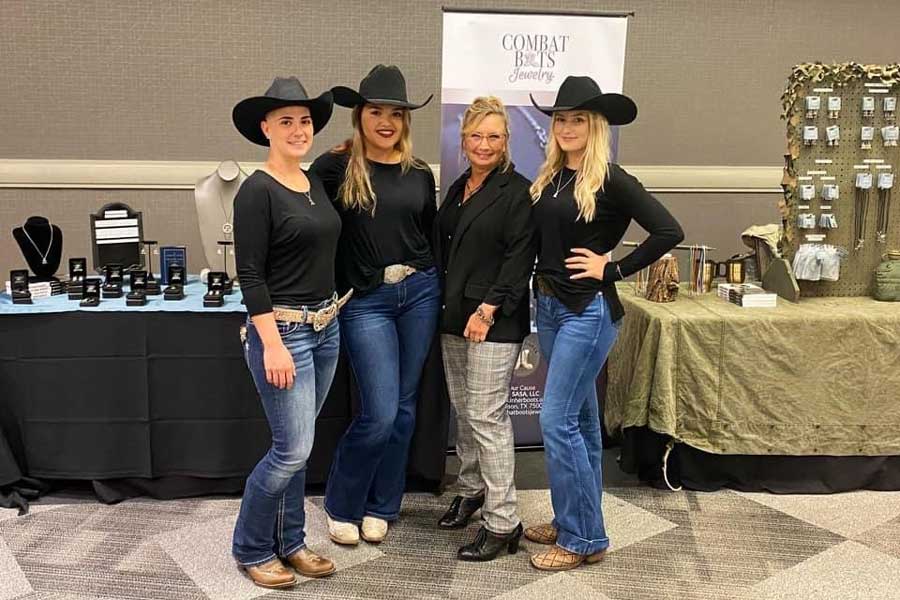 Like many other businesses, Combat Boots Jewelry struggled financially during the pandemic.
"We had to put a hold on manufacturing, and frankly, it didn't seem right marketing jewelry at a time when many people were struggling to pay bills," Bass said.
When business conditions improved, her company was slow to rebound, but she applied for and won a grant from the inaugural Veteran Woman Entrepreneur Grant program funded by the Center for Women Entrepreneurs at Texas Woman's University, which earlier this year awarded 27 grants up to $10,000 for businesses owned by women veterans. The center plans to award another round of grants in 2022.
The grant allowed Bass to purchase more inventory and engraving equipment, and the financial boost helped her company pursue vendor events again in 2021. Her jewelry is now featured in the Military Women's Museum in Arlington, Virginia.
She says many service women instantly are drawn to her concept jewelry because the combat boots often spark conversation among veterans, which was precisely her aim.
"When you see the jewelry, you feel it," Bass said. "And then you buy it."
Now, Bass looks back fondly at her military service, and it has helped shape her philosophy in life.
"The fact that I had so many opportunities in the military was a big motivator for me,
she said. "I would tell women interested in going into business to do something you are passionate about, because it's that passion that will get you through the highs and lows.
"And just like in construction, that foundation needs to come before you build those walls."
Media Contact
Matt Flores
Assistant Vice President, University Communications
940-898-3456
mattflores@twu.edu
Page last updated 10:51 AM, October 20, 2022