Top scholarship goes to Coppell senior with strong academic, service record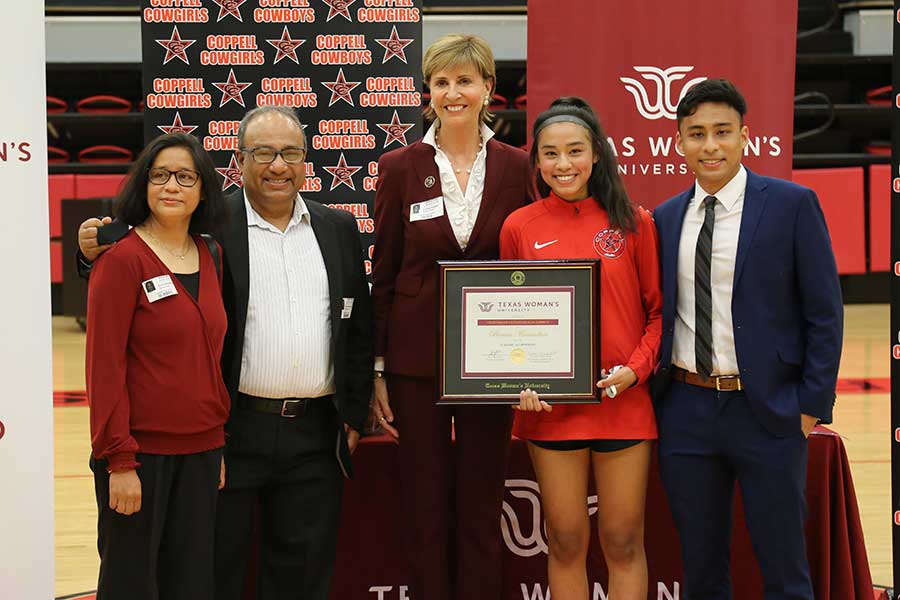 She developed a keen interest in soccer as a small child, but it was a 2009 trip to her parents' homeland in Nepal that expanded Binivaa Manandhar's thoughts to weightier matters.
Manandhar, now a senior at Coppell High School, had a vivid memory of the Nepal visit that sticks with her to this day.
"I saw kids playing soccer in a field, on broken glass, and they had no shoes," Manandhar recalled. "In Nepal, most kids don't have shoes."
The experience had a profound impact on Manandhar, so much so it prompted her and her brother, Bishesh, to launch a non-profit in 2016, Soccer for Nepal, which provides cleats to people of all ages in Nepal. The charity has provided 500 pairs of cleats to Nepalese individuals so far.
The non-profit is only one example of several activities with which Manandhar – who also excels in the classroom and on the soccer pitch – is involved. For her impressive scholastic and service achievements, Manandhar was awarded the 2021 Chancellor's Endowed Scholarship at Texas Woman's University.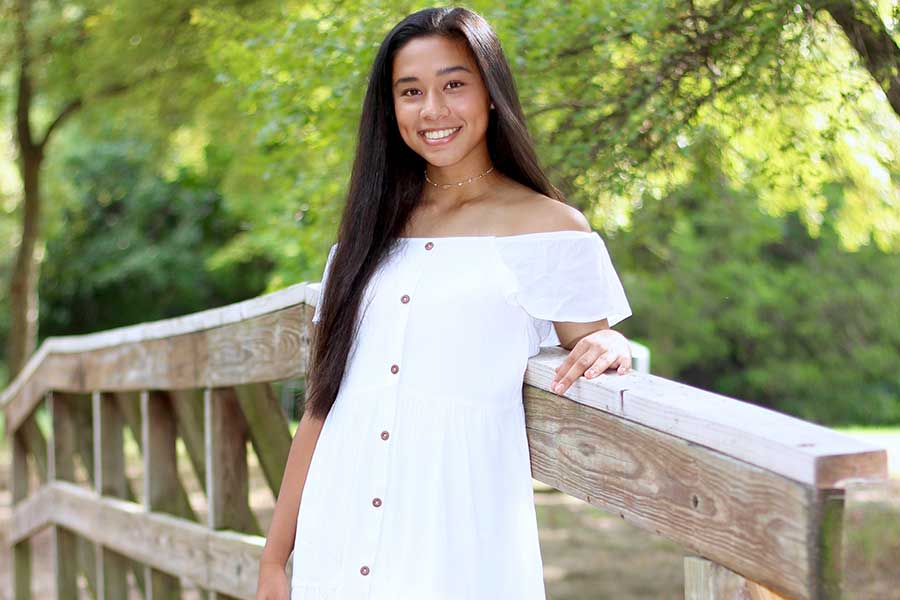 The scholarship is the university's most prestigious and covers tuition and fees for four years in addition to an annual stipend. The scholarship is estimated to be valued at $52,000. Manandhar plans to major in computer science at TWU in fall 2021.
Chancellor Carine M. Feyten presented the scholarship in a surprise visit to Coppell High School shortly after Manandhar suited up for soccer practice with her teammates. Manandhar's parents and brother were among the guests at the presentation, which also included Coppell ISD Superintendent Brad Hunt and Coppell High School Principal Laura Springer.
"Binivaa is an outstanding leader, academic and an athlete who already imbues the qualities of our campus culture: #campus with a heart," Feyten said, adding: "This scholarship award is not just based on academic prowess … it's the entire person."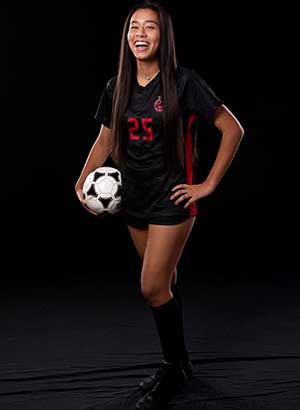 Besides being a member of the Coppell High School girls soccer team and on the school's soccer club team, Manandhar is a member of the Junior World Affairs Council and is co-creator of an augmented reality clothing brand, www.sharehealthshirts.com, which "aims to leverage technology to bring people together as well as spread goodwill, love and positive messages."
Additionally, Manandhar volunteers with the National Honor Society, the Coppell Community Garden, the Coppell Toy Drive and Hats for Hope, which benefits cancer patients.
Manandhar said she is excited to be enrolling at Texas Woman's in the fall and looks forward to continuing working with service projects. She also said she is eager to begin pursuing a degree in computer science, a field she notes is underrepresented by women, especially women of color.
"What people get wrong about leadership is that you don't have to be the loudest person on the field, you just have to be the best person you can be," Manandhar said.
Media Contact
Matt Flores
Assistant Vice President, University Communications
940-898-3456
mattflores@twu.edu
Page last updated 4:15 PM, June 23, 2022