Project continues celebration of 19th Amendment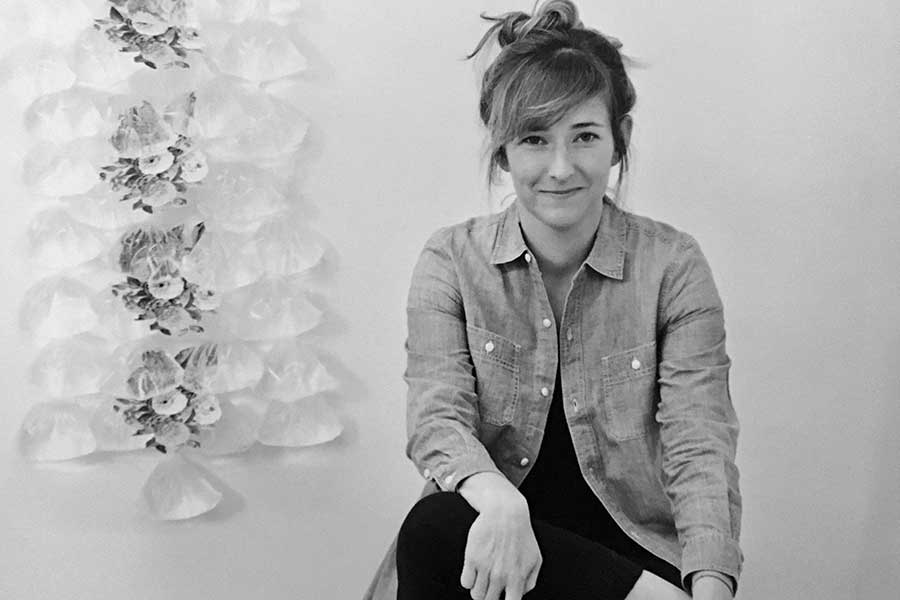 The ratification of the 19th Amendment to the U.S. Constitution – giving women the right to vote – was a major milestone in women's history. TWU visual arts faculty member Meg Griffiths, accustomed to examining the human experience through a camera lens, teamed with fellow photographer Frances Jakubek to mark the centennial of the amendment's passage.
Their efforts resulted in A Yellow Rose Project, a large-scale collaboration that continues to draw national and international attention.
The photographic collaborative was featured in NPR's The Picture Show, Fraction Magazine, and numerous other publications. Despite many venues being closed in 2020 due to the COVID-19 pandemic, eight exhibitions of A Yellow Rose Project took place in galleries from New Mexico to Virginia. A special exhibit even took place on TWU's Denton campus.
More is planned for 2021, including shows at the University of Arkansas-Fayetteville, Vincennes University in Indiana, and Boston University. Additional dates may be added.
Griffiths said she and Jakubek also are working on a contract to publish a book about A Yellow Rose Project.
"So many good things are happening, and I believe it will be the gift that keeps on giving when we publish and then do a book tour," Griffiths said.
More on A Yellow Rose Project
Why a yellow rose?
It was on Aug. 18, 1920, that women wearing yellow roses stood shoulder to shoulder in Tennessee awaiting the roll call of men who would cast their votes for or against a woman's right to a voice in government. The bright flower was an outward symbol of their expression to gain equal representation.
Why the collaboration?
Griffiths said the women's purpose was to look back upon this part of history from various perspectives. In doing so, they drew on the efforts of 105 women photographers from across the country.
Six of the women involved in the project, including Griffiths, have a TWU connection:
Elizabeth Claffey, a TWU alumna, is assistant professor of photography at Indiana University
Susan kae Grant is a TWU professor emerita of visual arts
Kalee Appleton, a TWU alumna, is an assistant professor of art at Texas Christian University
Deedra Baker, a TWU alumna, is a lecturer at TCU and executive director of the Art Room in Fort Worth
Ashley Kauschinger, a TWU alumna, is editor in chief of Light Leaked and founder of Lensclass
Some women, but not all
Griffiths noted that, though women's suffrage movement granted rights to some women, it was not until much later that all American women, regardless of race, were given the same privilege. The various perspectives of photographers involved in A Yellow Rose Project provide "both a critical eye as well as one that sees how far we have come," she said.
Media Contact
Karen Garcia
Communication Specialist
940-898-3472
kgarcia@twu.edu
Page last updated 4:50 PM, March 1, 2021