Legislature OKs $100 million for health sciences center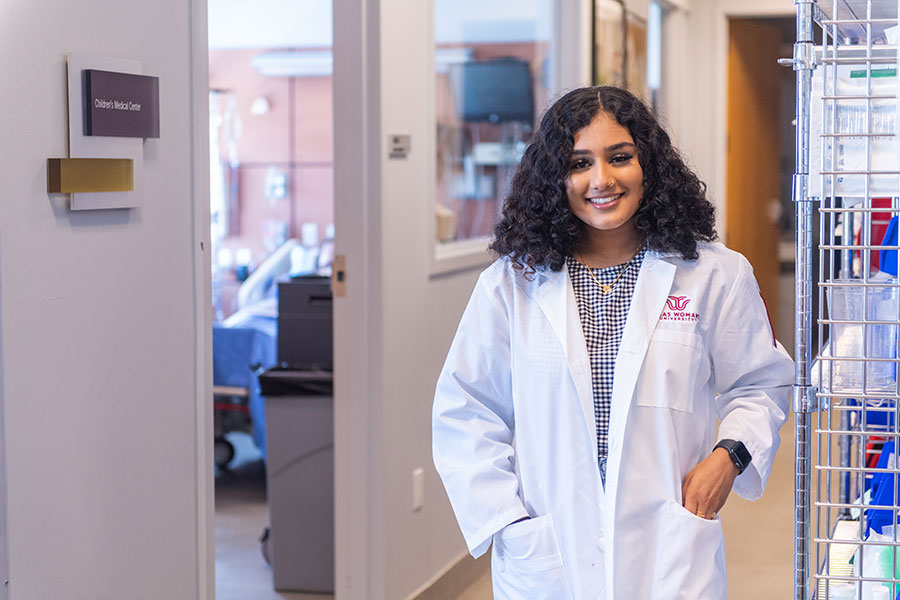 Oct. 19, 2021 — DENTON — The Texas Legislature today authorized $100 million to construct a health sciences building on the Denton campus of Texas Woman's University. The funding was part of a $3.3 billion campus construction project that legislators approved for Texas universities in the waning moments of a third special session.
"This state investment is a game-changer for Texas Woman's, as the new building will allow the Denton campus to expand programming in high-need, health-related fields such as nursing, physical therapy, occupational therapy and mental health, just to name a few," said Chancellor Carine M. Feyten. "The benefit will be felt throughout the Texas Woman's University System by alleviating pressure on the clinical programs in Dallas and Houston as well, better positioning all three campuses to grow as we operationalize our status as the first university system in the nation with a commitment to women."
The chancellor acknowledged Denton County legislators — Sen. Drew Springer, Sen. Jane Nelson, and Rep. Lynn Stucky — for their tireless efforts in securing the funding for the bill, which had been added to the special session agenda less than a week ago. The three were instrumental in securing nearly full funding for the building project.
In testimony before legislators during the regular session, Feyten had requested the Legislature consider funding a health sciences facility for the Denton campus. The chancellor told legislators the building would include classrooms, offices, clinical space and laboratories and would replace existing health sciences facilities that require major repairs or renovation, or expansion to accommodate growing enrollment.
The projected price tag for the proposed 250,000 square-foot building is $108 million. Funding in the legislation would cover more than 92% of the project's cost.
Texas Gov. Greg Abbott still must sign the bill before it can be implemented. Abbott had added campus construction to the list of items that could be considered during the latest special session.
Media Contact
Matt Flores
Assistant Vice President, University Communications
940-898-3456
mattflores@twu.edu
Page last updated 3:35 PM, October 19, 2021