Despite obstacles, Matthews continues to move forward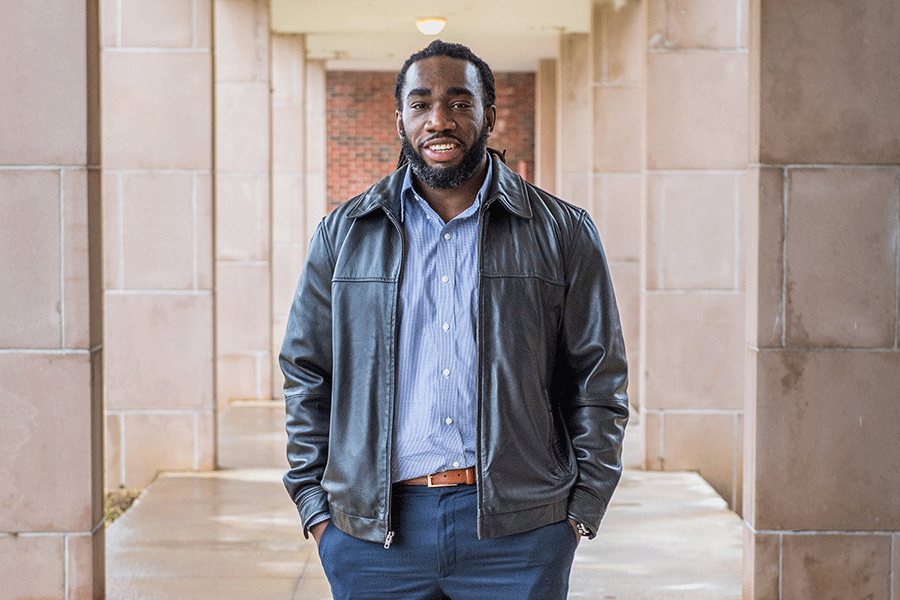 When Ryan Matthews crossed the Texas Woman's University commencement stage in December 2019, it felt almost surreal.
"I never expected that," he said. "I was on that journey so long, and it finally came to the forefront. It felt pretty good."
Matthews' "journey" included seven years in prison for a murder he didn't commit. He'd spend five of those years on Louisiana's death row before being exonerated in 2004.
Receiving his bachelor of applied arts and sciences degree was a significant achievement, but Matthews knew he wasn't finished.
"It's like putting one foot in front of the other," he said. "I'm just a step closer to where I want to go."
Matthews' mother and sister both say he is their inspiration. His mother, Pauline Matthews, is pursuing a degree in social work and recently completed her first year at TWU. His sister, Monique Coleman, earned her bachelor's degree at the university and currently is working toward her doctorate in family studies. She'll begin her dissertation this summer.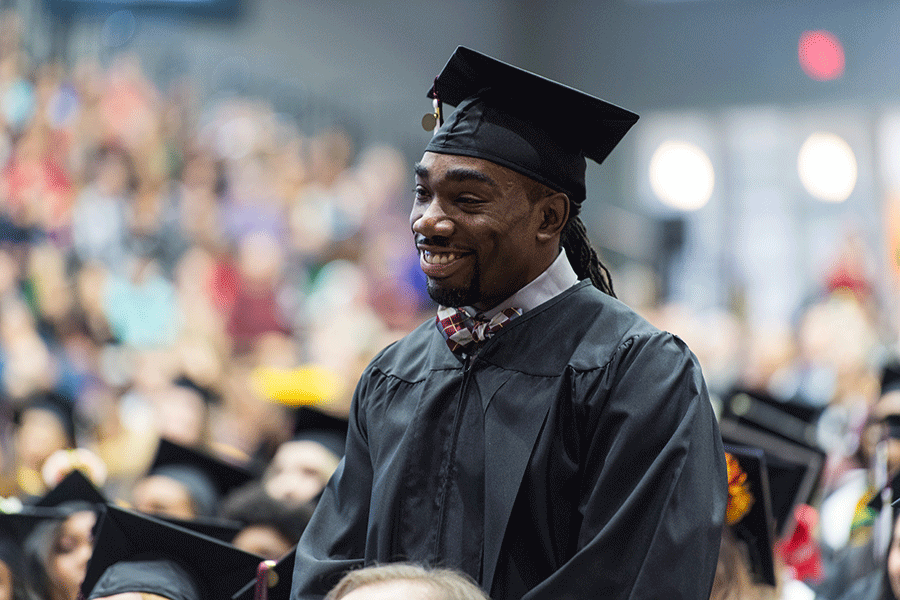 Matthews took a semester off after graduation to spend more time with his family and to look for a job where he could apply what he'd learned in college. He'd worked in the warehouse industry in order to pay for school, but didn't want to feel stagnated.
The COVID-19 pandemic put a crimp in his plans.
"Making that transition now didn't feel safe, with so many people losing their jobs or getting laid off," he said. "I have people depending on me. I have a wife and four kids."
Still, Matthews is pushing forward. Though he'd planned to pursue a master's degree after gaining some experience in the business field, he moved the MBA to the forefront and now is in his second semester of the program at Texas Woman's.
"I always knew I didn't want to do the type of work I was doing all my life," he said. "There's nothing wrong with it, but I think I could do so much more."
Eventually, he wants to work for himself.
"Whatever I have to do, I will do it," he said. "If I have to start at the bottom and work my way up, that's what I'm going to do.
"You gotta crawl before you can walk," he added with a laugh.
Despite his exoneration more than a decade ago, Matthews' arrest for murder remains on his record and shows up on background checks. He believes that may prevent him from getting some jobs, but isn't letting that stop him.
"I don't get down if something doesn't work out the way I think it should," he said. "I think that helps you. It makes you stronger, because it's not like it was given to you; you had to work for it."
He refuses to give into bitterness.
"Dwelling on negative experiences can destroy you and limit progress," he said. "Focusing on such experiences may hinder my ability to move forward. Instead, I use the traumatic experience as a catalyst to push forward and achieve my goals.
"I refuse to be a victim of circumstance."
Media Contact
Karen Garcia
Communication Specialist
940-898-3472
kgarcia@twu.edu
Page last updated 11:19 AM, April 21, 2023