Celebrations highlight memorable day for TWU music students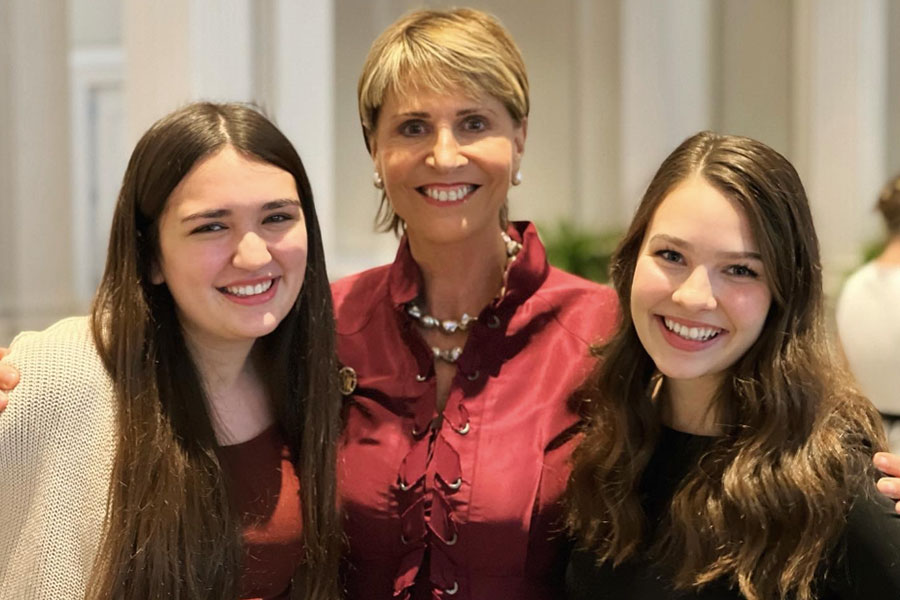 Two high-profile events held on the Texas Woman's University Denton campus made for an unforgettable experience for two TWU music students.
November 4 marked the official opening of the university's Jane Nelson Institute for Women's Leadership and was followed by the Texas Women's Hall of Fame induction ceremony, sponsored by the Governor's Commission for Women. Both events attracted distinguished guests such as First Lady Cecilia Abbott, state Sen. Jane Nelson (the institute's namesake) and Hall of Fame inductee and jewelry designer Kendra Scott. Getting to rub shoulders with the dignitaries were TWU students Rachel Wresh and Celia Nowlin.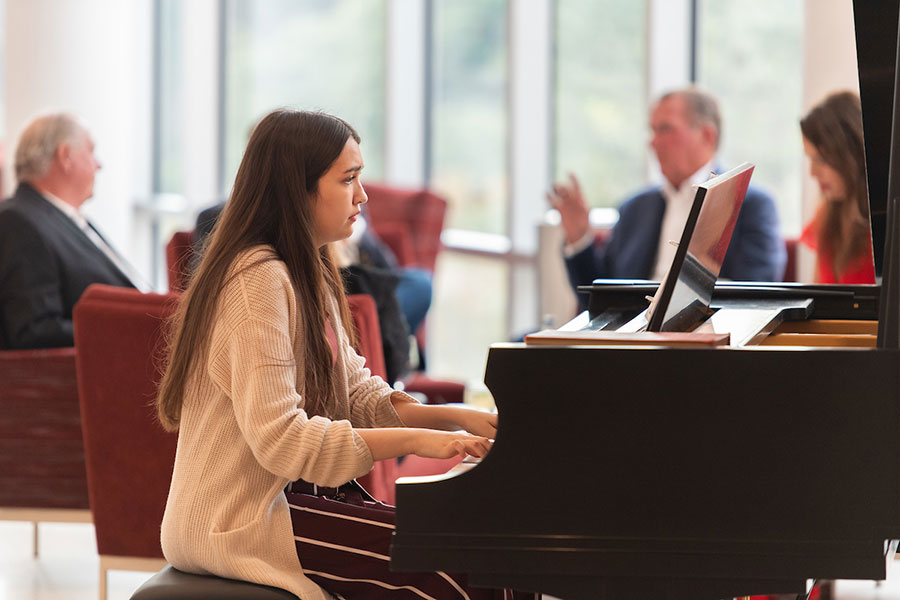 Wresh, a vocal performance major, and Nowlin, a double major in music therapy and piano performance, performed with the TWU Concert Choir during the institute's grand opening. Wresh performed as a soloist during the choir's performance of "Still I Rise." A song fitting for the celebration. "I was honored and excited to be the soloist," Wresh said "It was a great privilege to represent the many pioneers before us who faced tribulations and still chose to say 'still I rise.'"
In addition to performing with the choir, Nowlin provided lounge music for the reception preceding the Hall of Fame ceremony.
Once their musical obligations were complete, Wresh and Nowlin attended the Hall of Fame induction ceremony dinner as guests and witnessed six women inducted into the Hall of Fame. "All of the women inducted into the Hall of Fame were so inspirational," said Wresh. "Despite the celebration being held in their honor, each woman chose to lift up others and pay tribute to those who helped them become who they are today."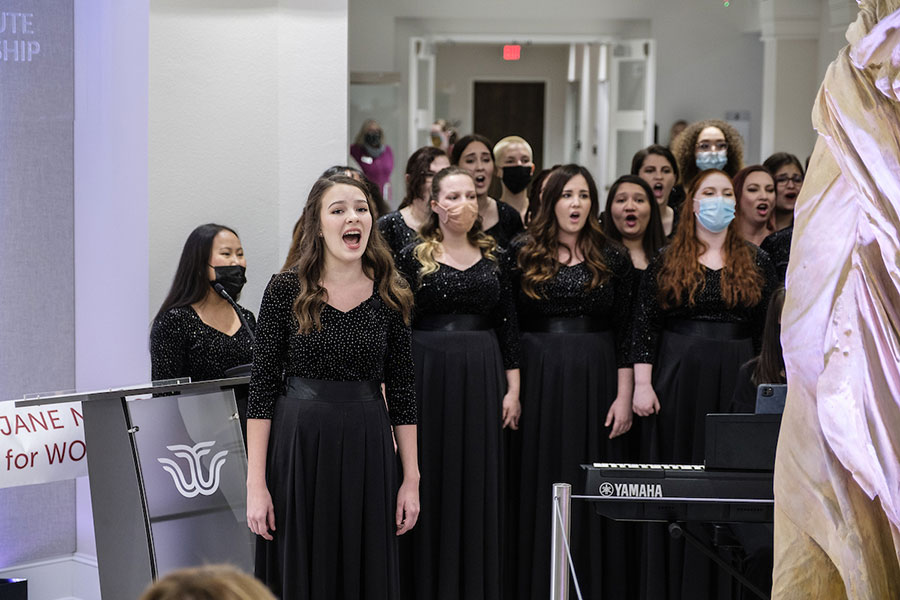 Their unforgettable evening included a picture with Texas Woman's Chancellor Carine Feyten and a run-in with inductee Kendra Scott. Nowlin came face to face with the business icon as she was leaving the restroom. "She looked like a movie star," Nowlin recalled. "I was too shy to say anything, so I kept walking before I realized who it was that I walked past."
Wresh and Nowlin are no strangers to the spotlight nor each other. The two met their first year at TWU in a music class and have become inseparable. They are roommates, serve as president and vice president of the TWU Concert Choir, and are grateful to have shared this experience.
"Throughout my three years at TWU, I have always felt empowered as a woman to become a world-changer and to push the limits and expectations, no matter what field I go into," Nowlin said. "This ceremony was an amazing opportunity to hear from women who have done this and to see the differences they have made."
Media Contact
Anastasia Reed
Manager, Social Media & Media Relations
940-898-3287
areed30@twu.edu
Page last updated 8:20 AM, November 12, 2021