TWU to host Pioneer Preview Day March 21, 2020
Campus Tours
In the interest of the health and safety of our visitors and the campus community, we are resuming campus tours with modified requirements; please visit the on-campus tour site for more information. Several online options are still available.
For current information on TWU's response to coronavirus please visit twu.edu/coronavirus/.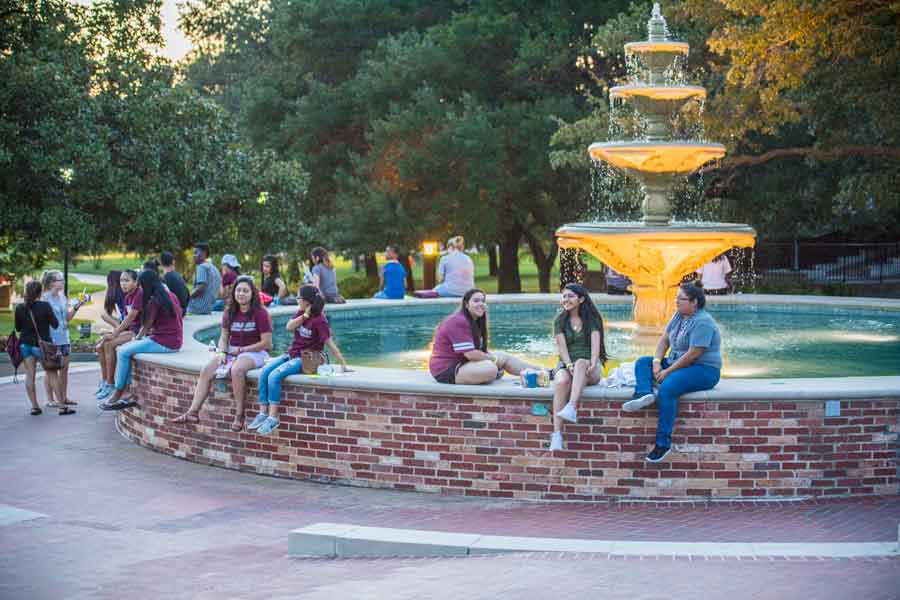 March 2, 2020 — DENTON — Texas Woman's University will host Pioneer Preview Day — an open house event for potential first-year and transfer students — from 8 a.m. - noon, Saturday, March 21 on the university's Denton campus.
Various sessions and events will take place throughout the day, including a student life and services fair, a panel discussion with current TWU students and an academic preview with various faculty members. Information sessions will cover a variety of topics including admissions, financial aid, housing and commuter services. Prospective students and their families also will have the opportunity to participate in a campus tour.
Prospective students could win $1,000 to go toward Fall 2020 and Spring 2021 tuition and fees at TWU. Awards will be presented during a drawing to one first-year and one transfer student at Pioneer Preview Day. Students must be eligible for admission to TWU to claim the awards and must be present for the drawing to win.
Check-in for the event begins at 8 a.m. in the Student Union at Hubbard Hall. For a campus map, visit the TWU Denton campus map.
Information sessions will be scheduled followed by the award drawing and campus tours that include residence halls. Free parking is available throughout the Denton campus during the event.
To register, or find more information, visit the Pioneer Preview Day registration page. Registration by phone also is available at 940-898-3014 or 1-866-809-6130.
Page last updated 2:50 PM, December 3, 2021