Graduate students fuel TWU record enrollment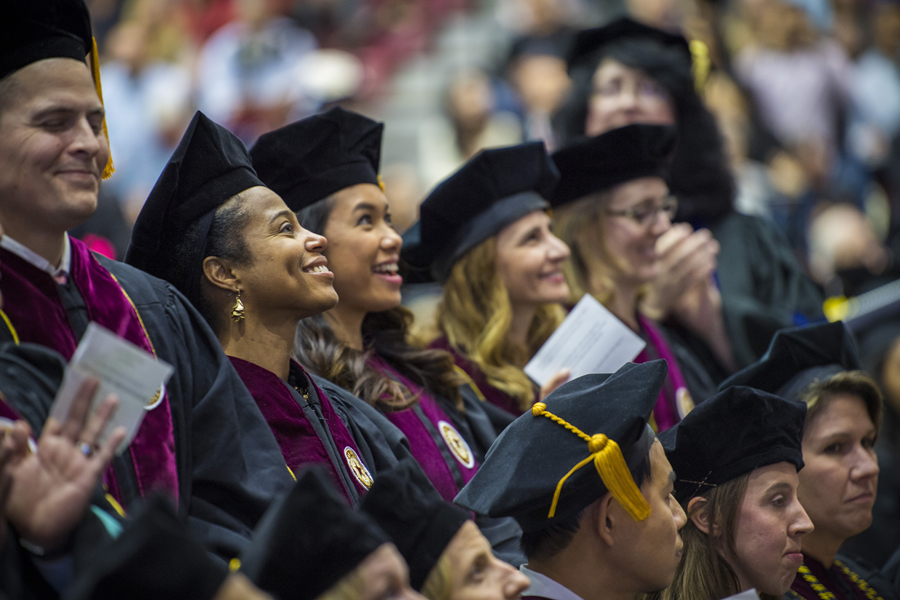 Sept. 9, 2020— DENTON — Enrollment at Texas Woman's University reached a record 16,441 for fall 2020, a 4% increase over 2019, according to preliminary figures announced today by the university.
Graduate student enrollment accounted for the largest increase, which was up 10% over last year. Graduate students at campuses in Denton, Dallas and Houston account for 35% of TWU's total enrollment. The number of new graduate students rose 5% and the number of continuing graduate students increased 12% from fall 2019 to fall 2020.
TWU's African-American student population grew 5.5%, while the percentage of Hispanic students rose 4.7%. Hispanics account for more than 27.4% percent of all students, and minorities collectively make up more than 57% of TWU's student population. African-Americans account for 18.2% of the student population while Asians make up 10.1% of the enrollment.
Texas Woman's is a federally designated Hispanic-Serving Institution, and the university has routinely been recognized among the nation's most diverse institutions.
"With the unprecedented and far-reaching impacts of COVID-19, we needed to give students options with regard to housing and academic offerings in particular," said Monica Mendez-Grant, TWU's vice president for Student Life. "Students could elect to live at home or on-campus and chose among in-class, online and hybrid courses. We believe we were able to meet student needs and give them an opportunity for higher education excellence close to home."
The preliminary enrollment tally was taken on the 12th class day, but still must be certified by the Texas Higher Education Coordinating Board.
Media Contact
Matt Flores
Assistant Vice President, University Communications
940-898-3456
mattflores@twu.edu
Page last updated 3:16 PM, September 9, 2020