Alumni scholarship program helps grads gain new skills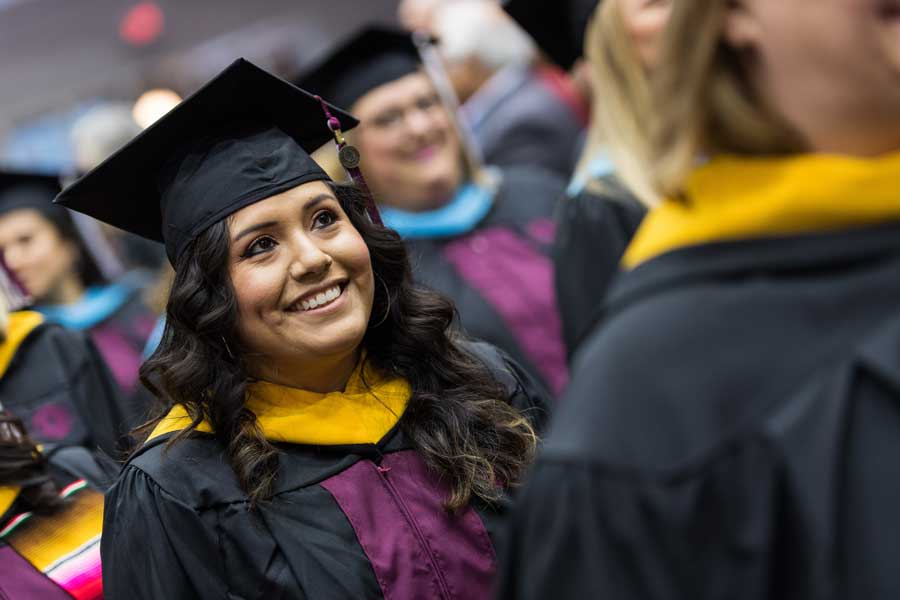 May 28, 2020 — DENTON — Texas Woman's University has launched a scholarship initiative that entices alumni to return to their alma mater for graduate school so they can expand their skills or change their career path.
The Alumni Graduate Education Scholarship is open to all TWU alumni who meet graduate school admissions requirements and are not already taking graduate courses at another university.
The $1,000 scholarship would be applied toward the fall 2020 and spring 2021 semesters. Additionally, the $50 application fee would be waived for scholarship awardees. Prospective scholarship applicants must apply for graduate education after May 17 at Texas Woman's University and submit supplemental admissions materials and an online interest form by July 1 to be eligible.
"These are uncertain times and this program provides a great incentive to our alumni to help them gain new job skills or pursue a different career path," said Monica Mendez-Grant, TWU's vice president of Student Life.
The scholarships can be applied to most degree programs, including online programs and others geared toward working professionals.
Media Contact
Matt Flores
Assistant Vice President, University Communications
940-898-3456
mattflores@twu.edu
Page last updated 3:05 PM, May 28, 2020