TWU taps national nursing leader as new dean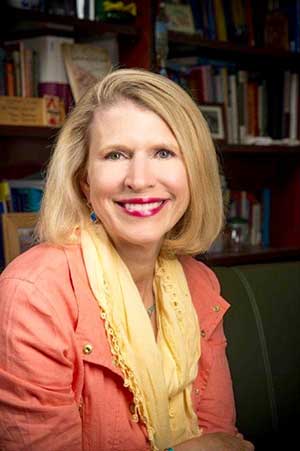 May 29, 2019 — DENTON — Texas Woman's University today announced that Rosalie Mainous, a former collegiate dean, NIH-funded researcher, and the current director of academic nursing development for the American Association of Colleges of Nursing (AACN), will become dean of TWU's College of Nursing, effective Aug. 5.
Mainous, a fellow in the American Association of Nurse Practitioners and the American Academy of Nursing, has more than 30 years' experience in academia and also is a certified neonatal nurse practitioner with more than a decade of clinical experience. Additionally, she was an executive nurse fellow with the Robert Wood Johnson Foundation, a prestigious leadership program designed to build capacity among nurses to transform health care at the national level.
"We are thrilled to welcome Dr. Mainous to TWU," said Carolyn Kapinus, the university's interim provost. "Her administrative and fundraising skills are strong, and her recent AACN leadership post has provided important national and global insights into advancing the quality and standards of nursing education."
She noted that Mainous, who currently serves on the National Academy of Medicine's action collaborative on countering the U.S. opioid epidemic, has "an impressive scholarship, grant, and leadership record."
Mainous co-wrote the PhD curriculum plan at the University of Louisville in the School of Nursing. While serving as dean and professor at Wright State University, she started the neonatal and psychiatric mental health nurse practitioner programs.
She also partnered with an external organization to develop a community-based simulation center to teach home health care; brought together a faith-based hospital system, private college of pharmacy, and public schools of medicine and nursing to create the nation's second interprofessional dedicated education unit; and created the Neonatal Research Summit for the National Association of Neonatal Nurses, which has been held annually since 2006.
Mainous has written more than 30 peer-reviewed articles, two book chapters, two dozen abstracts, numerous national clinical guidelines, and presented more than 70 papers around the world. She also has a strong record of securing funding from industry, government, nonprofits and foundations to advance nursing education, practice and research, including nearly $7 million while dean at Wright State during an innovative capital campaign.
"I've long been impressed with the quality of TWU's nursing program, and I'm looking forward to working with faculty, students, alumni and staff to expand the college's prestigious and innovative approaches to preparing outstanding nurse clinicians, nurse researchers and those who will teach the next generations of nurses," said Mainous, who earned her PhD in nursing from the University of Kentucky, a master of science in nursing from Indiana University-Purdue University at Indianapolis and a bachelor of science in nursing from the University of Louisville.
Mainous will replace another national nursing leader, Anita Hufft, who is retiring as dean of TWU's College of Nursing at the end of July. Hufft, a TWU alumna and veteran of the U.S. Army, received the Forensic Nurse Scholar Award from the International Association of Forensic Nurses and is nationally recognized in the nursing profession as a consultant, a speaker at national conferences, and as a frequent contributor to nursing publications in forensic nursing and nursing education leadership.
About the College of Nursing
With more than 11,000 alumni and more than 3,200 undergraduate and graduate students in Denton, Dallas and Houston, TWU has one of the largest colleges of nursing in Texas and is one of the nation's leading providers of high-quality new nurses. TWU nursing students' first-time pass rate on the National Council Licensure Examination is more than 92 percent, above national and state averages. Through the TWU Center for Global Nursing, TWU faculty and students promote world health through collaborative efforts with nursing colleagues around the world.
Media Contact
Matt Flores
Assistant Vice President, University Communications
940-898-3456
mattflores@twu.edu
Page last updated 8:43 AM, May 29, 2019