TWU alumni, faculty among top nurses in Houston, D/FW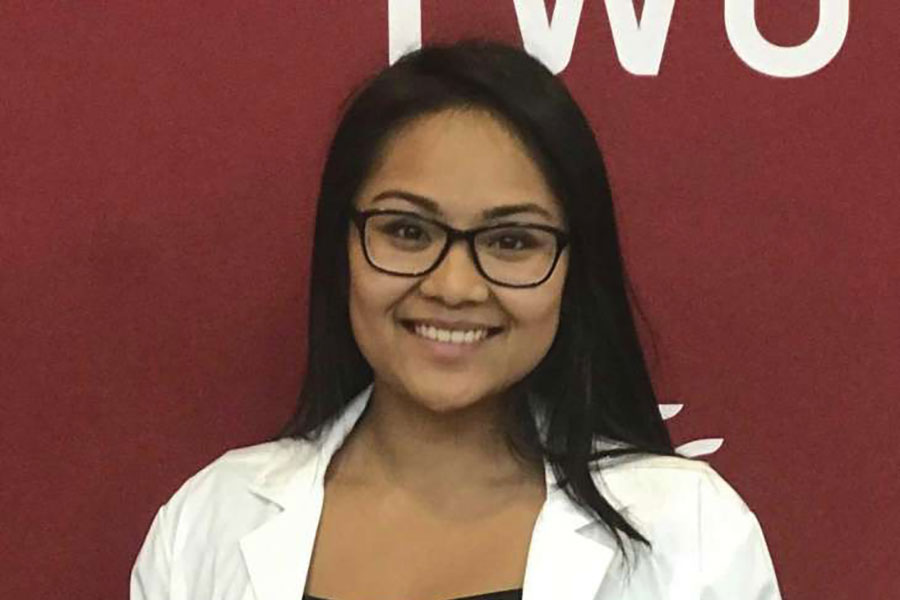 June 20, 2019—Twenty-five nurses with ties to Texas Woman's University in the Dallas-Fort Worth and Houston areas have been recognized for outstanding achievement and beyond-the-call-of-duty service this spring.
Twelve TWU Houston-area nursing alumni were among 150 recognized by the Houston Chronicle's "Salute to Nurses" program, which selects honorees from a pool of more than 1,200 nominees for their contributions to the profession. Three of these awardees, Mary "Joy" Pocon and Christella "Chris" Whitcher of The University of Texas MD Anderson Cancer Center, and Priscila Phillips Reid of the Texas Children's Hospital at Texas Tech, also were selected for "Top 15 Nurses" recognition, which is the newspaper's premier honor.
Other top 150 Houston-area awardees were Trisha Phillips Hartstack, Houston Methodist; Sandra "Sandy" Resendez, Children's Memorial Hermann; Lisa Thomas, Cizik School of Nursing, UT Health Houston; Mary Chacko, Harris Health System; Robyn Washington, Houston Methodist; Celia Levesque, MD Anderson Cancer Center; Pam Windle, independent nurse; Roseann "Rose" Leija, Patterson Elementary; Yvette Ong, The University of Texas MD Anderson Cancer Center; and TWU Associate Professor Paula Clutter. Additionally, TWU Houston nursing student Jethrina Santos was one of three outstanding students awarded a $1,000 scholarship.
Meanwhile, 10 TWU alumni were honored at the 29th annual celebration of "The Great 100 Nurses of DFW." This year's honorees were: Jeanne Fortner, Medical City Dallas Hospital; Adam Golden and Teresa Taylor at Parkland Health & Hospital System; Yolanda Blaine, Sandy Urich and Kathryn McCullough at Texas Health (Dallas, Denton and Plano, respectively); Angela Bennett at Texas Health Resources University; and Nisha Jacob at UT Southwestern Medical Center. Also among the honorees were TWU Dallas nursing faculty members – and TWU alumni – Assistant Clinical Professor Susan Chrostowski and Assistant
Page last updated 3:37 PM, January 12, 2023