TWU to host seventh annual Celebration of Science
Oct. 1, 2018 – DENTON— Texas Woman's University will host its seventh annual Ann Stuart and Ray R. Poliakoff Celebration of Science on Friday, October 19 on TWU's Denton campus.
Featured speakers for the event, which celebrates "Women in Science," are Ann E. Jerse, Ph.D., professor of microbiology and immunology at Uniformed Services University of the Health Sciences in Bethesda, Maryland; Alison Smith, Ph.D., chief engineer of materials analysis at the Naval Surface Warfare Center, Crane Division in Crane, Indiana; and Juliet V. Spencer, Ph.D., professor and chair of the TWU Department of Biology.
The daylong event includes "Pathways and Challenges for Women in Science," an interactive forum with students; a luncheon with the speakers; a symposium titled "Women in Science: Research at the Interface of Biology and Chemistry;" and a reception. Most activities will take place in the Ann Stuart Science Complex.
During the afternoon symposium, Jerse will present "Impact of Gonorrhea and Chlamydial Infections on Women's Reproductive Health and the Intimate Adaptation of Sexually Transmitted Pathogens to Life in the Female Genital Tract." Smith will present "Architecting Nanomaterials for Naval Applications." Spencer's presentation is titled "Cancer, Cytokines, and Cytomegalovirus: Three's a Crowd."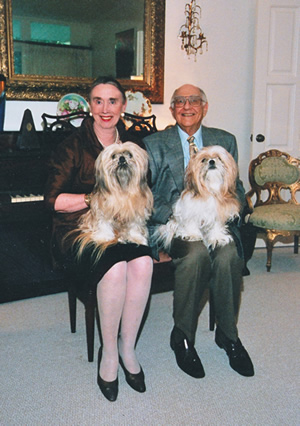 About the Celebration of Science Series
Retired TWU Chancellor Ann Stuart established the Ann Stuart and Ray R. Poliakoff Celebration of Science Series in 2011 with a $200,000 gift to the university. Through a commitment of two decades of funding, the Celebration of Science Series intends to provide the opportunity for the Departments of Biology and Chemistry/Biochemistry to develop a sustained program of promoting and celebrating the wonders, truths and mysteries of science.
The Celebration of Science Series will continue annually through 2032. Although events will vary from year to year, the intent always will be to engage current TWU students and faculty, alumni, K-12 students in Denton and others in the community.
Both Ann Stuart, Ph.D., and Ray Poliakoff, wife and husband, were first-generation graduates of public higher education, and both often said it was their education that enabled them to pursue the opportunities that enriched their lives.
Stuart, a professor of English, loved the quest of learning, the pleasure of reading, and her career in education both as a teacher and as an administrator.
Poliakoff served in a reconnaissance intelligence unit in Europe during World War II and was twice wounded in combat. After the war, he graduated from law school and spent the majority of his professional career working with various national and international concerns and individuals in coal, oil, gas, and other natural resource ventures and concessions in the U.S., Alaska, Canada, Europe, Australia, the Mid-East and the Far East.
They both gave generously to create opportunities for young people to pursue their goals.
###


Page last updated 9:24 AM, October 1, 2018