TWU earns 'Mother-Friendly Worksite' designation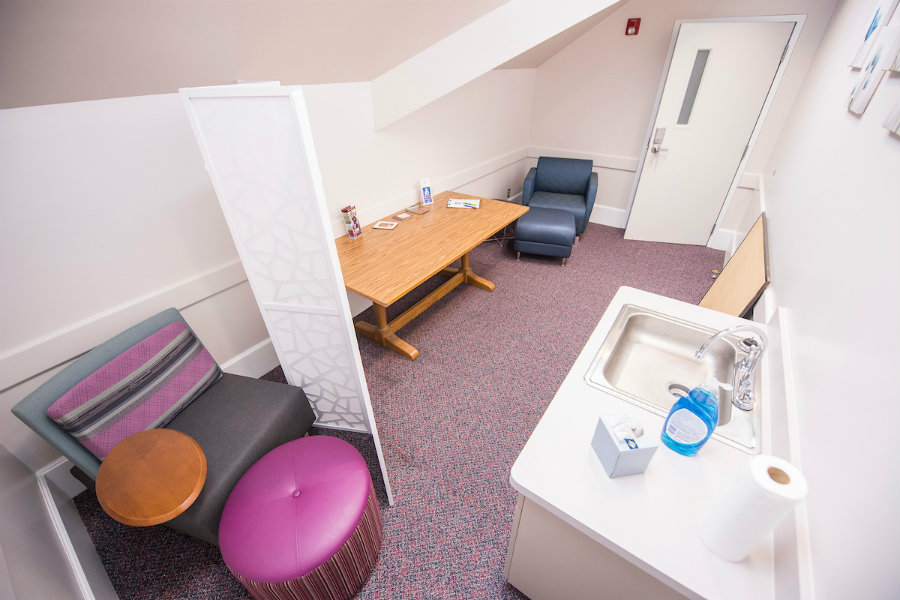 Texas Woman's University has been designated as a Texas Mother-Friendly Worksite in recognition of its support for breastfeeding mothers.
The Texas Mother-Friendly Worksite designation program, administered by the Texas Department of State Health Services, recognizes employers who provide time, space and support for breastfeeding employees to pump and store breast milk.
"The designation 'Mother-Friendly Worksite' shows our drive to support working moms," said Amy O'Keefe, executive director of TWU's Campus Alliance for Resource Education office. "Health and well-being are core institutional values. This designation is a public affirmation of our commitment to working mothers as students and employees."
Criteria for the designation include a flexible work pattern that allows time for pumping milk; access to a private space (other than a bathroom) for the purpose of pumping milk; access to a nearby clean and safe water source and a sink for washing hands and rinsing out any breast pump equipment; and access to hygienic storage options where mothers can safely store breast milk.
TWU offers breastfeeding support services for employees, students and visitors on its Denton, Dallas and Houston campuses. Mothers in need of lactation room access or information about breastfeeding should contact the Office of Student Life on each respective campus.
Brooke Young, a junior nursing student, gave birth to her son last February and has used the lactation room on the Dallas campus. She appreciates the convenience of the room, including the mini fridge, which saves time and alleviates having to use a public refrigerator to store breast milk.
The university also offers "Breastfeeding Your Baby While You Are Away" classes once or twice a semester. Becky Spencer, Ph.D., an assistant professor of nursing and a lactation expert, leads the class, which is open to all TWU employees and students — including men.
"We have faculty who are women's and children's clinical specialists — including three internationally board-certified lactation consultants — so we thought it would be great to offer a face-to-face class," Spencer said. The class is offered in Denton and Dallas and via videoconference in Houston.
"Breastfeeding provides important health benefits for mothers and infants, including decreased incidence of common childhood illnesses like ear infections and respiratory illness, and decreased incidence of breast and ovarian cancer for mothers," Spencer said. "Many mothers stop breastfeeding when they return to work or school due to lack of support. I am so proud of out team of staff, faculty and students who worked hard to bring our breastfeeding support program to a level of distinction."
Jessica Burchfield, assistant director of commuter and distance education student services in the Campus Alliance for Resource Education office, recently gave birth to her first child and says she has learned a lot from Spencer's class.
"We have discussed some breastfeeding basics, our rights as employees who are or will be breastfeeding, and then taken some time to chat about personal questions or concerns and be vulnerable with a group of women who have been or are currently in the same situation as I am," Burchfield said.
"I feel incredibly supported and excited to come back from my maternity leave to an environment that appreciates me not only as an employee, but also a mother," she added.
Young says she has felt supported as a student as well.
"Several instructors encouraged and supported me through my breastfeeding journey this semester," she said. "I have spoken to instructors about some of the challenges with being a first-time mom and breastfeeding while attending school. They have offered advice and answered my questions about breastfeeding, lack of sleep, balancing home and school life and many other concerns.
"There were times when I felt so overwhelmed, but their encouragement gave me that 'something extra' to keep at it."
Media Contact
Karen Garcia
Communication Specialist
940-898-3472
kgarcia@twu.edu
Page last updated 2:20 PM, March 20, 2018