Texas Woman's nursing alum to receive excellence award recognition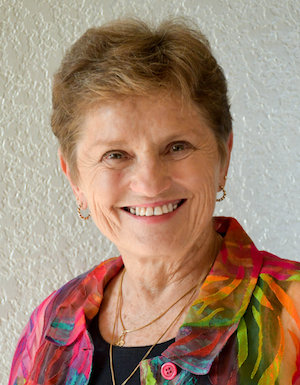 Sept. 27, 2018 – DENTON – Texas Woman's University alumna Donna L. Schloss, BSN, FNP-C, has been named the 2018 recipient of the TWU Chancellor's Alumni Excellence Award. Schloss is being honored for her distinguished international nursing career and her support of disaster relief efforts in the U.S. and abroad.
During a 23-year career with the U.S. Department of State, Schloss served as a foreign service nurse practitioner in 16 countries on four continents. She provided primary health care in embassies and consulates, managed health units in diverse cultures, and developed and activated preventative medicine programs. She also assessed need following man-made and natural disasters. Schloss worked in consultation with both government and non-government organizations such as the United Nations, Doctors Without Borders, the Centers for Disease Control and Prevention, and the Pasteur Institute.
Schloss received the Meritorious Honor Award from the State Department for her extensive experience in disaster relief, mass casualty care and evacuation, tropical and travel medicine and the development of health care.
Since her retirement, Schloss has volunteered as a Red Cross national and local disaster action team response member. She provided disaster mental health services following the 9/11 World Trade Center attack at Ground Zero and the family support centers. In 2004, Schloss worked with international teams to identify remains in Phuket, Thailand, after a tsunami devastated that country.
"A large part of TWU's mission is to cultivate leaders who make a difference in the local community and around the globe," said Carine Feyten, Ph.D., TWU Chancellor and President. "Donna stands as a shining example of the high caliber of our alumnae, and it is my honor to recognize her distinguished service to the nursing field."
In addition to her international and national work, Schloss volunteers in her local community as a family nurse practitioner at the Raphael Community Free Clinic in Kerrville, Texas. Schloss provided family and social evaluations to lawyers and judges as a Court Appointed Special Advocate volunteer. She also is active in nature conservation and native plant restoration. She served on numerous boards of directors and volunteered for the Museum of Western Art, Unitarian Universalist Church of the Hill Country, and the Kerr Art and Cultural Center.
Schloss received her Bachelor of Science degree in nursing from Texas Woman's University in 1965. She continued her education at the University of California, San Diego where she earned her certification as a Family Nurse Practitioner in 1979.
"There were times early in my career when I would be the only care provider in a remote foreign setting," Schloss said. "The excellent education I received at TWU prepared me for these experiences, and put me on an equal footing with medical professionals worldwide," Schloss said. "I'm proud to be a TWU alumna."
Established in 2011, the Chancellor's Alumni Excellence Award recognizes TWU graduates for exceptional accomplishment in a career field and/or public service. In addition, recipients have had national and/or international involvement and recognition.
Selection for this prestigious annual award is determined by a representative committee of university faculty, administrators, alumni and students.
Recipients are honored permanently on a recognition wall in the Administration Conference Tower on the TWU Denton campus. Honorees for this award are invited to the TWU campus location where their degree was awarded to share their expertise and experiences with faculty and students. Schloss will be presented with her award during a ceremony Oct. 3 in Denton.
Previous Chancellor's Alumni Excellence honorees are:
Jay-lin Jane, Ph.D., starch chemistry expert
Pat Costner, retired senior scientist, Greenpeace International
Angienetta Johnson, Ph.D., retired NASA administrator
Captain Maggie Richards, Ph.D., U.S. Navy (retired)
Deneese L. Jones, Ph.D., past provost, Drake University
Nancy Moody, Ph.D., past president, Tusculum College
Holly Williams, associate dean, University of Texas at Austin School of Fine Arts
Kathleen Robinson, Ph.D., retired Clemson University research professor
Beverly Huston Sgro, former Secretary of Education for the state of Virginia
Funding for the Chancellor's Alumni Excellence Award is provided by Ann Stuart, Ph.D., TWU Chancellor and President Emerita. Ann Stuart came to TWU in 1999 as the 10th president for the university. She retired in 2014 as chancellor and president, having brought significant changes to the university. In retirement, she supports a number of interests, including TWU scholarships, other TWU interests, the arts, nature, wildlife, food and shelter for the less fortunate, and animal rescue and care.
Media Contact
Deanna W. Titzler
Director of Public Relations
940-898-3252
dtitzler@twu.edu
Page last updated 4:21 PM, September 27, 2018