Texas Woman's graduate student named 2018-19 Schweitzer Fellow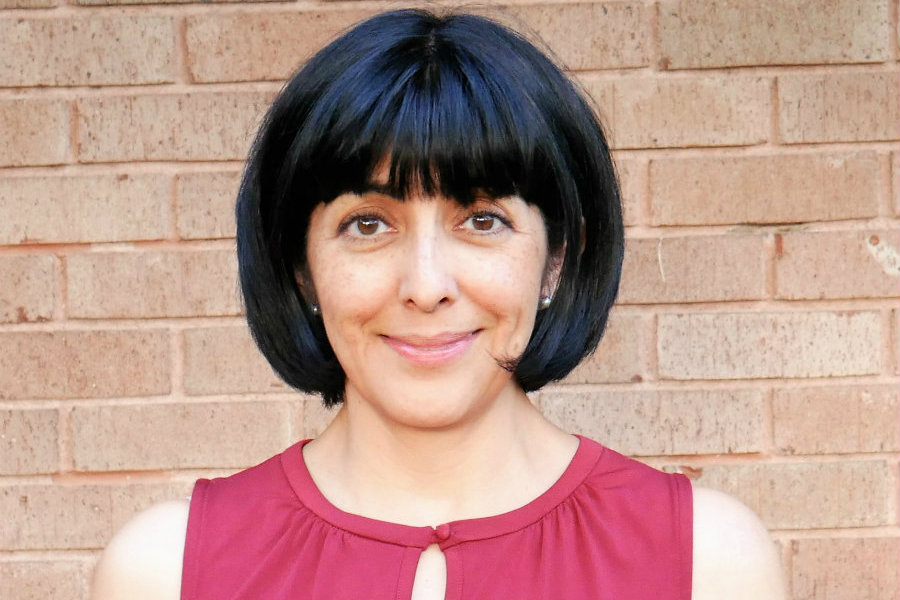 July 18, 2018 - DENTON - Stephanie M. Lopez-Neyman, R.D.N., M.P.H., a Texas Woman's University nutrition and food sciences Ph.D. student, will spend the next year developing a community health program through a prestigious Albert Schweitzer Fellowship.
Lopez-Neyman will develop "Living Well in My Food Environment" with CitySquare, a community partner in Dallas. The program builds upon the work of previous TWU Schweitzer Fellow recipient Roselyn Cedeno Davila's program, "Speak Health!".
"Speak Health!" focused on helping women take a more active role in their health. Lopez-Neyman plans to shift the focus to include low-income men and women. "Living Well in My Food Environment" will address community food environments' effect on dietary intake to help low-income adults adopt healthier lifestyles and prevent nutritional diseases.
"At TWU, I feel I have been equipped to seek out opportunities to develop innovative projects that can benefit underserved populations," Lopez-Neyman said. "I have had the privilege of working with amazing past and current mentors that believed in my abilities and encouraged me to 'go for it.'"
Lopez-Neyman will join 11 other Dallas-Fort Worth Schweitzer Fellows as they develop and implement service projects that address the root causes of health disparities in under-resourced communities, while also fulfilling their academic responsibilities. Each project is implemented in collaboration with a community-based health and/or social service organization.
"The Schweitzer Fellowship allows the fellows to not only learn how to innovate and lead, but also gives them the opportunity to learn from the community they work with as well as the rest of the fellows in their cohort," said Courtney Roy, program director of the Dallas-Fort Worth Schweitzer Fellowship. "These students will have the chance to create positive change with the people they serve through their fellowship projects."
Upon completion of their fellowship year, the 2018-2019 Dallas-Fort Worth Albert Schweitzer Fellows will become Schweitzer Fellows for Life and join a vibrant network of more than 3,400 Schweitzer alumni who are skilled in and committed throughout their careers to addressing the health needs of underserved people.
The Dallas-Fort Worth Albert Schweitzer Fellowship Program marks a unique collaboration between eight Dallas-Fort Worth universities. Housed at Southern Methodist University, supporting universities include Texas Woman's University, the Baylor University's Louise Herrington School of Nursing, Texas Christian University, the University of Dallas, University of Texas at Arlington, the University of Texas at Dallas and the UT Southwestern Medical Center.
Page last updated 11:03 AM, March 17, 2023