Singing TWU police officer prepping for perfect pitch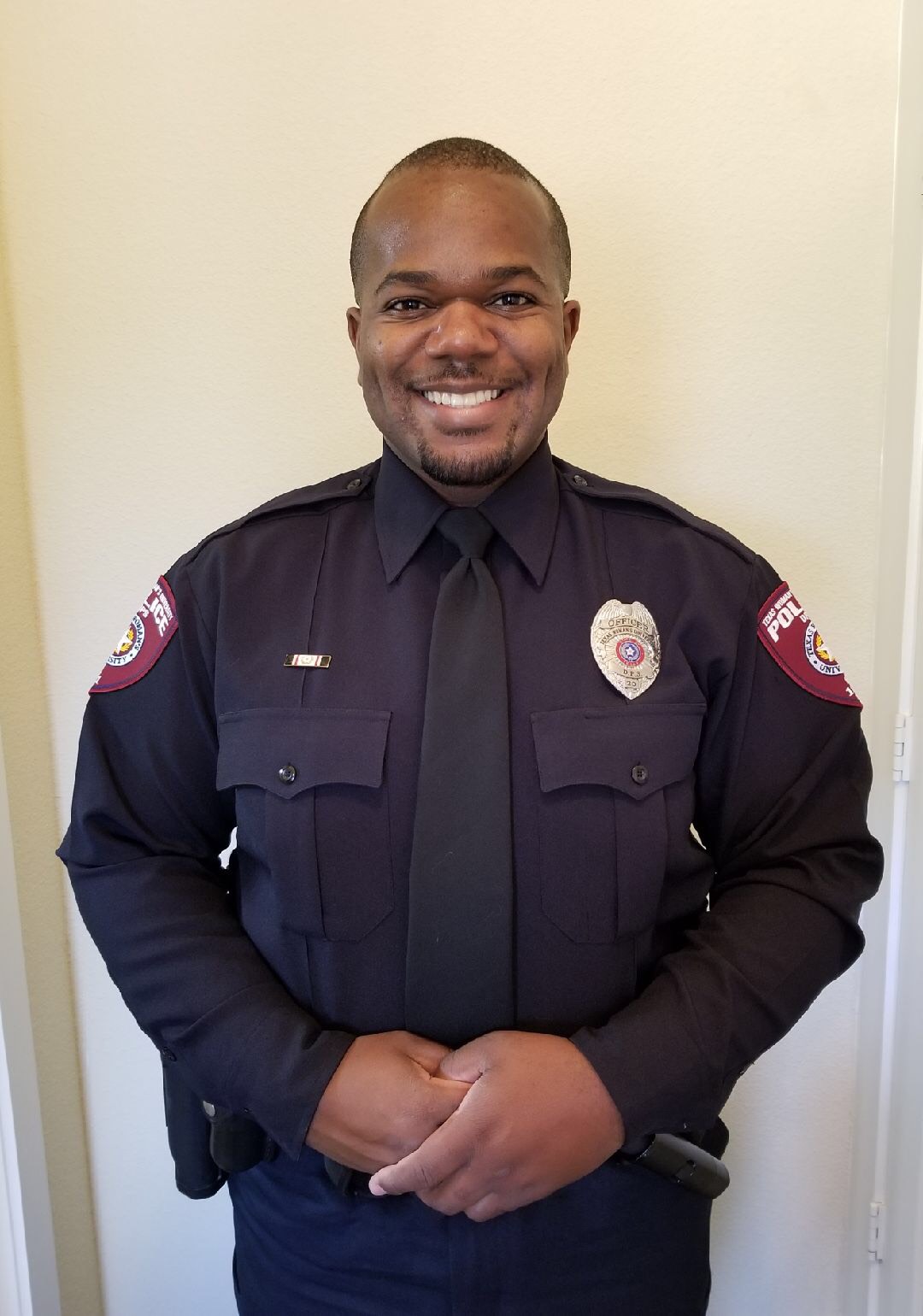 One of TWU's finest takes the field Saturday night for Law Enforcement Appreciation Night at Globe Life Park in Arlington.
Denton Campus Department of Public Safety Officer Justin Weathers will sing the national anthem prior to the 7:05 p.m. game start of the Texas Rangers taking on the Minnesota Twins. Though it will be the aspiring musician's largest audience by far, Weathers isn't feeling pressured.
"It's exciting, but I'm not letting it overwhelm me," he said.
Weathers was chosen for the honor after Maria Alvarado, founder of the Peace Officers' Angels Foundation, heard him sing at a Texas Police Association conference and submitted video from the conference to the Rangers' promotions office.
Weathers earned a bachelor's degree in music in 2016 from Missouri Valley College in Marshall, Missouri. He moved to Denton last August when his girlfriend, Emily Schaefer, began pursuing a master's degree in dance at Texas Woman's. He graduated from the Cedar Valley College Law Enforcement Academy in Dallas in March 2017 and began working with the TWU Department of Public Safety a short time later.
Weathers said his service in law enforcement was influenced by his father, Jedrick Weathers, a Marine Corps veteran; and an uncle, Jerry Hankerson, who served with the Los Angeles County Sheriff's Office for 32 years.
Weathers said he is honored to perform the national anthem on a night that pays tribute to the men and women who serve in law enforcement. And, while he is warming up for the event, he's being careful to not overdo it.
"You can over-prepare," he said.
Weathers' family is coming down from Missouri to hear him sing. Other familiar faces in the crowd will be his boss, TWU Police Chief Samuel Garrison, and Weathers' fellow officers.
"Any successes you can have in law enforcement, you support those," Garrison said.
Still, Weathers says he isn't nervous.
"I'm just being confident and trusting in my ability," he said.
Media Contact
Karen Garcia
Communication Specialist
940-898-3472
kgarcia@twu.edu
Page last updated 1:46 PM, August 31, 2018