Clemmons named to EDUCAUSE board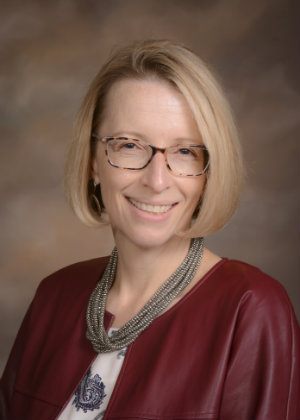 Oct. 11, 2018 — DENTON — Raechelle Clemmons, chief information officer for Texas Woman's University, has been named to the Board of Directors of EDUCAUSE, a higher education technology association. She will serve a four-year term starting this month.
EDUCAUSE board members set the strategic direction of the organization, ensure EDUCAUSE is fiscally sound and develop connections with the organization's membership.
"We are delighted to welcome Raechelle to the EDUCAUSE board," said John O'Brien, EDUCAUSE president and CEO. "She is a recognized leader in our community and has contributed to EDUCAUSE in a variety of roles. I know she will bring great expertise and energy to her board service."
Clemmons was accepted into EDUCAUSE's Frye Leadership Institute (now Leading Change Institute) in 2009 and has since participated in many EDUCAUSE conferences, community service and mentoring opportunities.
While on the board, Clemmons wants to help usher in an era of technological innovation in higher education as well as address diversity issues in the industry.
"I am delighted that EDUCAUSE has already articulated a commitment to 'leading and innovating' and 'expanding diversity and inclusion' in its core principles," said Clemmons. "Much work is still to be done in these areas, and it is a privilege to serve on the Board of Directors and help EDUCAUSE advance innovation and inclusion."
Clemmons joined TWU as its associate vice president for technology in August 2018. Prior to that, she served as chief information officer at Davidson College in North Carolina, St. Norbert College in Wisconsin and Menlo College in California.
Media Contact
Staff Reporter
940-898-3456
Page last updated 10:11 AM, October 11, 2018