Texas Woman's doctoral student named 2019-20 Schweitzer Fellow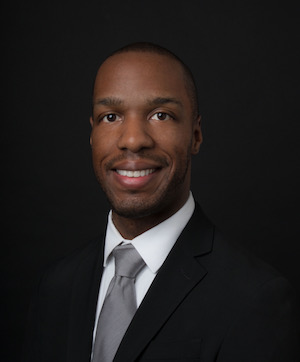 June 17, 2019—Denton—Morgan Grant, a Texas Woman's University health promotion and kinesiology Ph.D. student from Valdosta, Georgia, will spend the next year creating a sexual health empowerment and education program through a prestigious Dallas-Fort Worth Albert Schweitzer Fellowship.
Grant, who earned his MBA from TWU in 2017 and recently became certified as a health education specialist, will work with a community agency to address HIV/STD prevention for minority and at-risk populations who identify as a member of the LGBTQIA community in the Dallas-Fort Worth area.
"It is important for me to help my community—to help those who see themselves in me and myself in them," Grant said. "I look forward to developing an interactive program that highlights the exchange and communication of sexual health information, the importance of safety and routine testing, and the balance and sustainability of specific sexual lifestyle modification. My studies and faculty mentors at TWU have provided me with the background needed to work on this project, which directly aligns with my doctoral research."
Grant will join nine other Dallas-Fort Worth Schweitzer Fellows from Texas Christian University and UT Southwestern Medical Center as they develop and implement service projects that address the root causes of health disparities in under-resourced communities, while also fulfilling their academic responsibilities. Each project is implemented in collaboration with a community-based health and/or social service organization.
"The Schweitzer Fellowship allows the Fellows to not only learn how to innovate and lead, but also gives them the opportunity to learn from the community they work with as well as the rest of the Fellows in their cohort," said Courtney Roy, Program Director of the Dallas-Fort Worth Schweitzer Fellowship. "These students will have the chance to create positive change with the people they serve through their Fellowship projects."
The 10 Dallas-Fort Worth Fellows will join approximately 200 other 2019-20 Schweitzer Fellows working at 12 program sites around the United States, as well as one in Lambaréné, Gabon at the site of The Albert Schweitzer Hospital, founded by Dr. Schweitzer in 1913. Upon completion of their Fellowship, the 2019-20 Dallas-Fort Worth Albert Schweitzer Fellows will become Schweitzer Fellows for Life and join a vibrant network of more than 3,400 Schweitzer alumni who are skilled in, and committed to, addressing the health needs of underserved people throughout their careers.
The Dallas-Fort Worth Albert Schweitzer Fellows Program marks a unique collaboration between seven Dallas-Fort Worth universities. Housed at Southern Methodist University, supporting institutions include the Baylor University's Louise Herrington School of Nursing, Texas Christian University, Texas Woman's University, the University of Texas at Arlington, the University of Texas at Dallas, and UT Southwestern Medical Center.
Media Contact
Deanna W. Titzler
Director of Public Relations
940-898-3252
dtitzler@twu.edu
Page last updated 4:24 PM, June 17, 2019