Professor's experience with diabetes spurs research on Type 1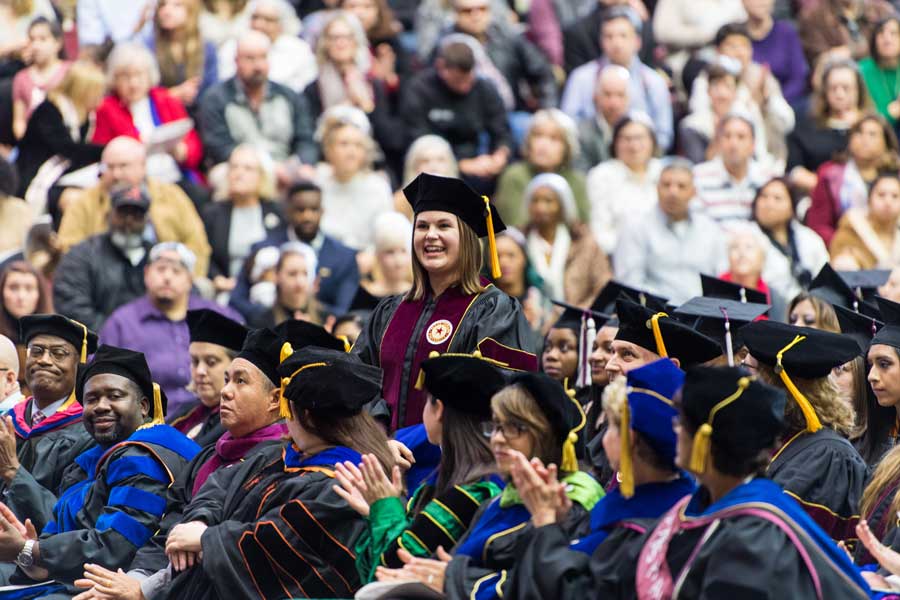 Twenty-five years ago, Nicole Carroll was diagnosed with Type 1 diabetes. So it wasn't a coincidence she chose to focus on the mental health of children who have also received that life-altering diagnosis for her research.
Type 1 has no cure. It requires constant monitoring and can be life-threatening. It's a reality Carroll lives with 24 hours a day. Her experience has galvanized her mission, which is this: Diabetes is a burden and an obstacle. But it can also be a lesson in strength and courage, and serve as an inspiration to create change.
Nicole credits TWU with giving her freedom to pursue research that was close to her heart while offering the flexibility to continue her career as a mental health professional for children. Nicole often expresses gratitude to her family, advisor, professors and to her doctorate committee. With their support and advice, she was able to gather actual study results that will help children dealing with Type 1 diabetes live lives full of purpose and hope.
After having graduated with her PhD in early childhood development and education, she is continuing her research on children with Type 1 diabetes. And in February 2020, Nicole will present results of her TWU project at the TypeOneNation Summit.
Media Contact
Matt Flores
Assistant Vice President, University Communications
940-898-3456
mattflores@twu.edu
Page last updated 10:32 AM, December 18, 2019