TWU Welcomes Disney Institute to The Woodlands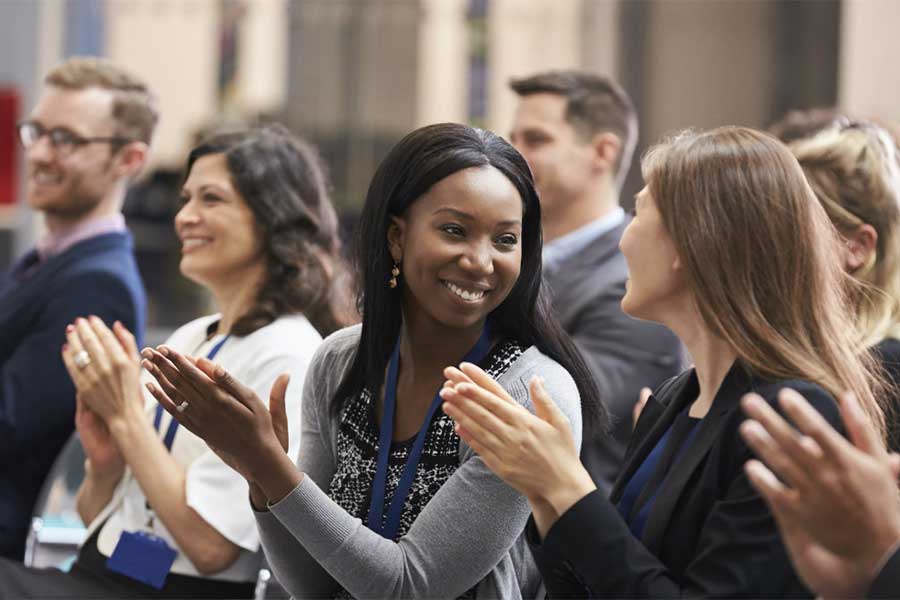 March 6, 2020 — THE WOODLANDS, Texas — Disney Institute is bringing its renowned professional development course, Disney's Approach to Quality Service, to The Woodlands on Friday, March 6, 2020. Sponsored by Texas Woman's University Center for Women Entrepreneurs, the one-day event will help area professionals examine how they can differentiate their service to become a provider of choice and understand the processes necessary to develop a culture that consistently delivers exceptional service. Disney Institute training uses business insights and time-tested examples from Disney parks and resorts worldwide to inspire individuals and organizations to enhance their own customer experience using Disney principles as their guide.
Disney's Approach to Quality Service gives participants the chance to explore how customer experience insights can provide relevant illustrations and engaging stories to help organizations deliver the type of long-term results they are capable of delivering.
Registration is $275 and includes all course materials, a breakfast and lunch buffet, all-day beverages, and an afternoon snack. Attendees have the option to sign up during registration for CPE credits from the National Association of State Boards of Accountancy (NASBA). For more information or to register, call 940-898-2895 or visit the Disney Institute website.
About
Disney Institute
For nearly three decades, Disney Institute has helped professionals discover ways to positively impact their organizations and the customer they serve through immersion in leadership, service and employee engagement. Unique to Disney Institute is the opportunity to go behind the scenes in a "living laboratory" to observe firsthand how Disney methodologies are operationalized and how they can be adapted and applied to any work environment.
To learn more, visit www.disneyinstitute.com or call 321-939-4600.
About TWU's Center for Women Entrepreneurs
Texas Woman's University's Center for Women Entrepreneurs is the state's only university center dedicated to women's entrepreneurship and business ownership. The center launched in 2016 in response to Texas Gov. Greg Abbott's goal of making Texas No. 1 in the nation for woman-owned businesses. To learn more, visit the Center for Women Entrepreneurs website or call 940-940-2895.
Media Contact
Matt Flores
Assistant Vice President, University Communications
940-898-3456
mattflores@twu.edu
Page last updated 1:50 PM, March 15, 2021