Residential Village
Parliament Village, home to 872 students, consists of two four-story residential buildings and one five-story residential building, named after alumna Mary L.A. Stanton, providing a convenient and practical living environment for students. The Village offers double and private occupancy bedroom accommodations with bathrooms shared by residents of each floor. Other common area amenities include study lounges, multi-purpose meeting room, training room, maker space, fitness center, laundry facilities and reception areas with a Housing office suite.
Walking Distance
Student Union, food, bookstore
7 min
Multipurpose Classroom Lab
7 min
Fitness and Recreation
Fitness Facility Onsite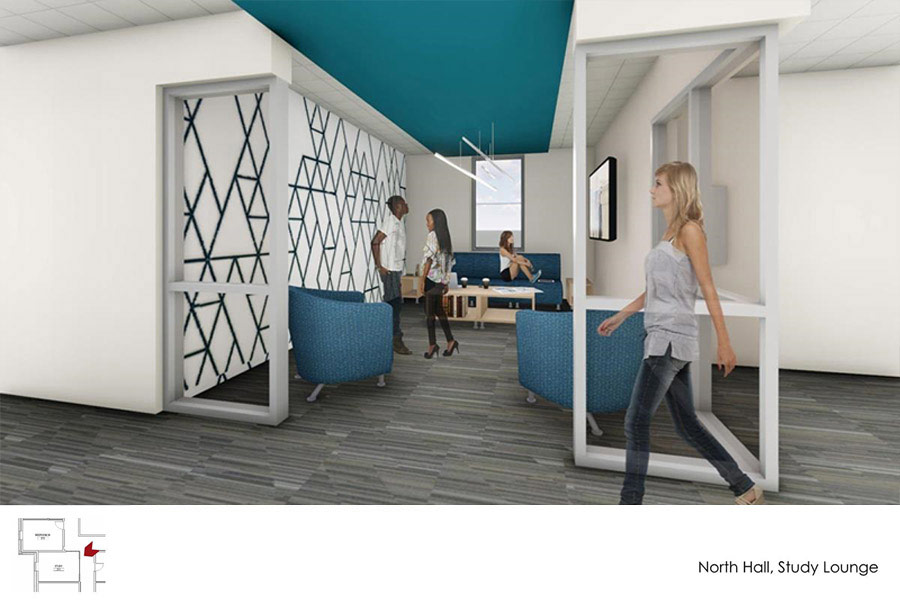 Residence Hall Amenities
Important Information
First-year residence
Each room includes closet(s), twin XL size bed(s), desk(s), chair(s), and stackable dresser(s)
Students are required to purchase a Meal Plan (not eligible to purchase Commuter Meal Plan).
Cost Per Semester (Per Person)
Double:

$3,855

Single:

$4,380