Willie Chapman Cooper Hobby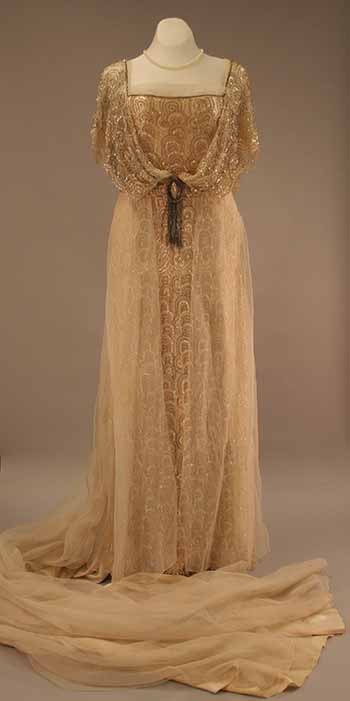 Willie Chapman Cooper was born in 1887 in Woodville, Texas and spent much of her girlhood in Washington, D.C., while her father was a member of the House of Representatives. She married in 1915.
1917 - Willie Chapman Cooper Hobby's husband was first elected Lieutenant Governor and then Governor of Texas after having been acting Governor during the trial proceedings against Governor James E. Ferguson.
Willie Chapman Cooper Hobby's term as First Lady was during World War I and she spent many hours in Red Cross workrooms and in other related activities.
After Governor Hobby's term, the family moved to Houston, Texas, where Willie Chapman Cooper Hobby's activities included literary clubs and patriotic organizations.
Willie Chapman Cooper Hobby was a member of the John McKnitt Alexander Chapter of the Daughters of the American Revolution in Houston.
Mrs. Hobby's inaugural gown was destroyed by fire. A replica of the gown was presented to the collection by Governor Hobby. The gown is made of white China silk decorated with sequin-embroidered lace. It has a deep square neckline and a long soft full train of white chiffon. The beautiful lace was purchased in France.
Page last updated 8:46 AM, September 17, 2019