Laura Welch Bush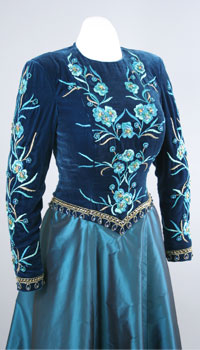 Laura Welch Bush was born in Midland, Texas. In 1968, Laura Welch Bush earned a Bachelor of Science degree in education from Southern Methodist University. She taught public school in Dallas, Houston and Austin. Later, Laura Welch Bush earned a library science degree from the University of Texas at Austin. In 1977, she met and married George Walker Bush. They have twin daughters, Barbara and Jenna, who are named after their grandmothers.
1994 - George Walker Bush was elected the 46th Governor of Texas. As First Lady of Texas, Laura Welch Bush used her love of reading to further literacy efforts.
1996 - Laura Welch Bush helped launch the Family Literacy Initiative for Texas aimed at promoting underprivileged children's reading readiness when they enter school.
2000 - George Walker Bush was elected the 43rd President of the United States. Laura Welch Bush continued her dedicated work to advancing education in America and supported the President's work on "no child left behind."

Laura Welch Bush joined with the Library of Congress to launch the first National Book Festival in Washington, D.C., and hosted a series, "White House Salute to America's Authors," to celebrate our country's great literary works. She is also an advocate for teachers, equal rights for women, heart disease and breast cancer awareness, and a national preservation initiative.
First Lady of Texas Laura Bush's dress is a decorative blue satin gown.
Page last updated 11:34 AM, February 17, 2017