Cecilia Phalen Abbott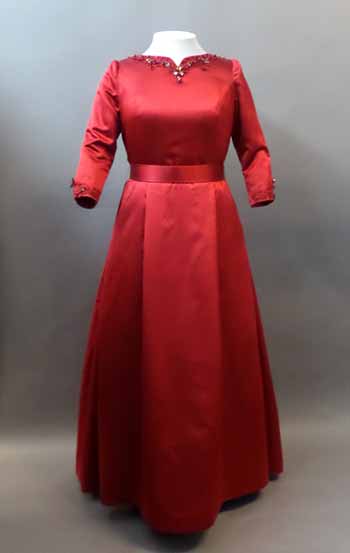 Cecilia Abbott was raised in San Antonio by her parents, both educators, who instilled in Cecilia, her sister and two brothers a love of learning. Cecilia took that lesson to heart and studied at the University of Texas in Austin, and subsequently earned three degrees from the University of St. Thomas in Houston: a bachelor's degree in Psychology, a master's degree in Education and a master's degree in Theology.
Cecilia turned her love of learning into a love of teaching and helping others. She became a teacher, then a vice-principal, and, ultimately, a principal at several Catholic schools across Texas, and later went on to another noble calling -- working in senior health care services. But Cecilia hasn't only devoted her professional life to helping others; she has also done the same in her personal life. She serves on the board of several educational organizations and is a member of numerous philanthropic groups. Cecilia believes strongly in giving back to the communities that have given her so much.
Cecilia is a devoted animal lover, and has raised many pets, including a goat named Petunia, and the Abbott family's current dogs, Oreo and Pancake. She is also a classical music devotee, having begun playing the piano at the age of six. Her piano training came in handy when she moved into the Castilian Dorm at the University of Texas, where she serenaded her future husband from behind the keyboard with music, the likes of which he had never heard.
Cecilia is the granddaughter of immigrants from Mexico and is the first hispanic First Lady in Texas history. Cecilia and her husband, Governor Greg Abbott, have been married for more than 30 years and have one daughter, Audrey.
Cecilia's 2015 inaugural gown is a scarlet red, couture ball gown made with peau de soie silk satin. The gown has a fitted bodice with three-quarter length sleeves. The neckline and sleeve cuffs feature a spectacular detail of Spanish guipure lace embellished with Swarovski crystals, various ruby colored beads and enhanced with gold and rhinestone accents. The full skirt has pleats, a slight train and pockets for comfort. The finishing touch is a belt at the waistline with layers of leaves forming a beautiful floral-like bouquet. The gown was made by Austin seamstress Laura Gonzalez.
Page last updated 8:41 AM, September 17, 2019