Retired professor's brainchild addresses SLP shortage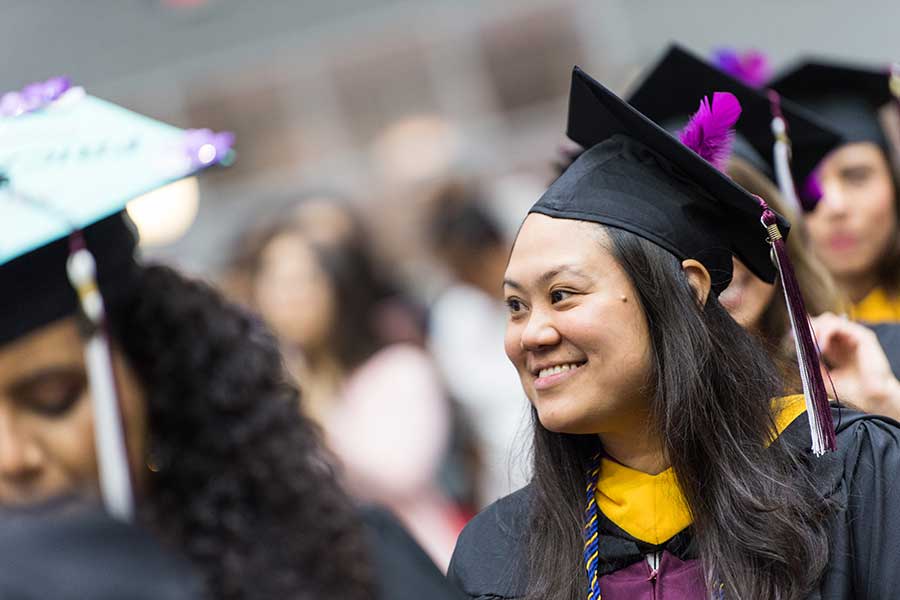 As attendees looked out over the sea of graduates this month, they saw a group of them wearing mortar boards adorned with feathers.
That was our students' salute to retired TWU Associate Professor Allan Bird, who two decades ago received a Texas Education Agency grant for the unique program he created: a two-year distance-learning master's degree aimed at solving the state's shortage of school-based speech-language pathologists. Our alumna Karyn Kilroy (MS '95) served as the statewide coordinator for this program for almost 11 years until her retirement in 2018.
Hundreds of school districts across the state — and thousands across the nation — struggle to hire enough speech therapists to meet federal law standards. In Texas alone, there's an annual need for speech therapists to assess and treat more than 200,000 public school students.
This month we graduated the 1,000th student in that program, which has helped significantly fill that void.
Nearly 30 of the 117 graduates in this distance program also are the first to graduate with a new TWU post-baccalaureate certificate in bilingual speech-language pathology, helping to address the state's shortage of bilingual speech pathologists.
Page last updated 9:48 AM, February 6, 2023