Grad's personal health journey inspired nursing degree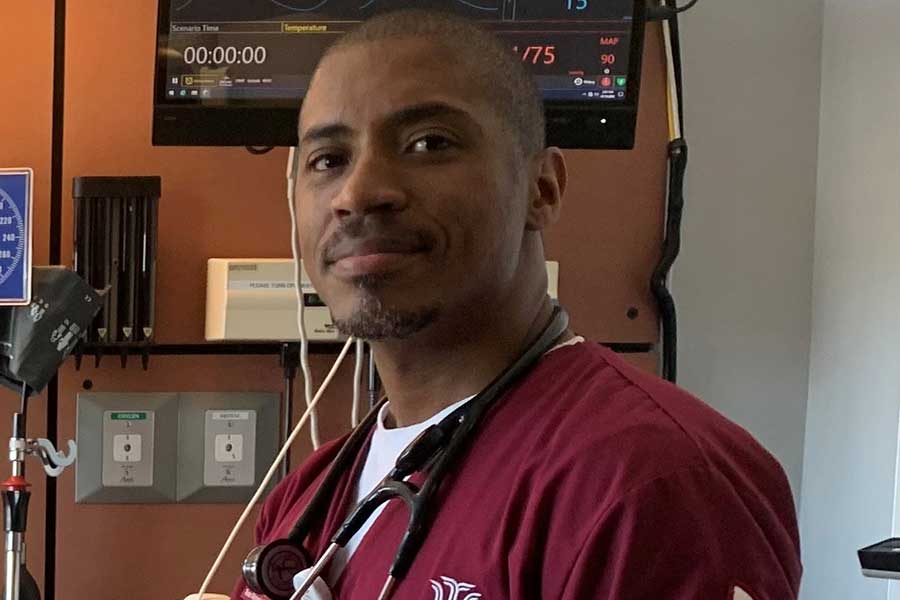 Calvin Scott Stancil earned a Bachelor of Science in nursing, and his personal experience in receiving the degree was part of a long health journey.
Calvin was born with sickle cell anemia, which means a lifetime of pain and hospitalizations. He admired the nurses who took care of him and was inspired to pursue nursing as a career. But regular hospitalizations slowed his progress toward his goal.
In 2016, Calvin was diagnosed with Stage Four non-Hodgkin's lymphoma. After a year of failed chemotherapy, he was given six to eight months to live. However, thanks to a cousin who was a stem-cell match, he was able to receive a life-saving transplant.
After spending four months at Johns Hopkins Medicine in Baltimore, Maryland, Calvin's cancer was in remission and his sickle cell anemia cured. As Calvin healed, he completed nursing prerequisites and was accepted to TWU.
Calvin wants to help change the lives of others, just as his life was changed. Looking ahead, Calvin has accepted a nursing residency position with Texas Oncology, which has more than 200 locations across the Dallas-Fort Worth area.
Calvin says that the people God has placed in his life were instrumental in continuing to move forward in his battle, including his loving wife who took care of the household and his son; the support and love of his mother and father; and all the family, friends, professors and others who supported him.
Media Contact
Matt Flores
Assistant Vice President, University Communications
940-898-3456
mattflores@twu.edu
Page last updated 10:27 AM, December 16, 2022