Dream to become educator took decades, perseverance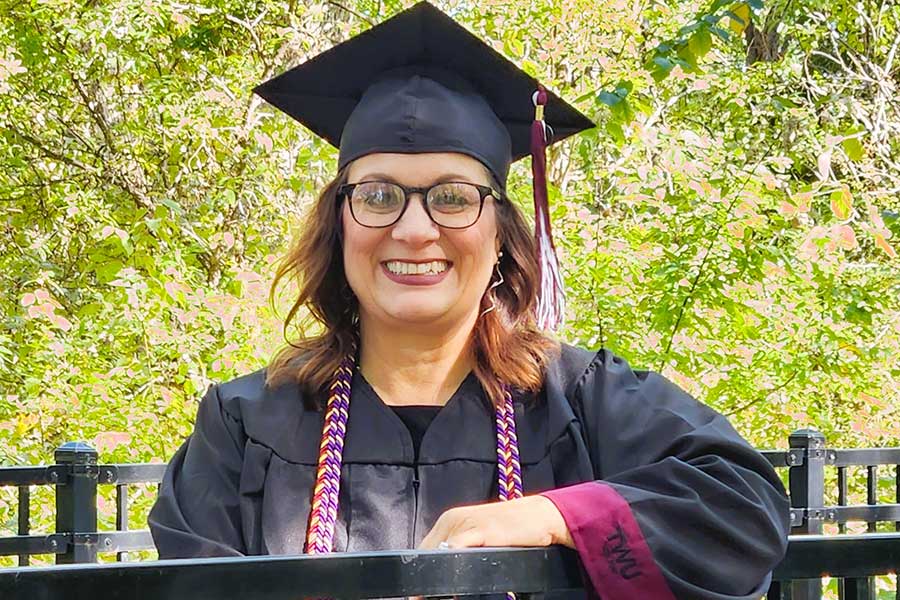 Rita Greeley is a first-generation student who started at TWU in 1986 and returned in 2019 to pursue her dream of becoming a teacher.
She was initially drawn to Texas Woman's after hearing a recommendation from a neighbor who had attended TWU.
From an early age, Rita knew she wanted to be a teacher. She was unable to complete her degree the first time she attended TWU, but she was determined not to completely give up.
As a mother of five children, over the years she was able to use teaching in various positions, including preschool, building "Mother's Day Out" programs, as well as in training other employees in the business world.
The love for teaching never diminished for Rita and in 2018, while working in business, Rita decided to return to school and finally finish her degree.
Looking ahead, Rita wants to spend as many years as she can teaching. She loves being in the classroom, building relationships with her students, and working to make a difference in young lives.
After graduation, Rita will teach fourth grade at Prestwick Elementary in Little Elm, where she worked as a student teacher. She also will pursue certifications in special education and English as a Second Language teaching.
Media Contact
Matt Flores
Assistant Vice President, University Communications
940-898-3456
mattflores@twu.edu
Page last updated 10:30 AM, December 16, 2022