TWU researchers explore equine therapy as treatment for Parkinson's disease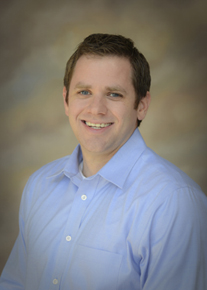 September 1, 2020 - DENTON - Texas Woman's researchers will launch a first-of-its-kind study this year when they investigate how equine-assisted therapy could benefit adults with Parkinson's disease, thanks to a research grant awarded by the Human Animal Bond Research Institute (HABRI). The $50,375 grant could lead to a potential treatment for the disease, which affects about one million individuals in the U.S., with 60,000 new cases diagnosed each year, according to Parkinson's News Today.
TWU Associate Professor Rhett Rigby, PhD, co-director of the Institute for Women's Health and principal investigator of the study, will lead a multi-disciplinary effort between the School of Health Promotion and Kinesiology and the School of Occupational Therapy to examine how eight weeks of equine-assisted therapy affects older adults diagnosed with the disease.
Parkinson's disease (PD) is a condition that affects the brain, resulting in a progressive loss of coordination and movement. Symptoms can include tremors, mood disorders, constipation, cognitive impairment and problems with speech and swallowing. Because there is currently no cure for PD, available treatments are focused on controlling the symptoms themselves (Parkinson's News Today). That's where Rigby's research on equine-assisted therapy comes into play.
"I first became interested in equine-assisted therapy when I was a master's student at Baylor University," said Rigby. "Since my arrival at TWU, I have conducted research with regard to more traditional modes of exercise in adults with PD, but my collaboration with the adapted physical activity faculty and students, and specifically with Dr. Lisa Silliman-French and my first doctoral student Leah Goudy, got me jumpstarted on the idea of using equine-assisted therapy as a treatment for adults with PD. This study will build upon Goudy's dissertation work, which involved using simulated horseback riding as a multi-week intervention to treat motor and non-motor symptoms of those with PD."
Thirty men with PD will be randomly assigned to participate in equine-assisted therapy at Victory Therapy Center in Roanoke, Texas, or simulated horseback riding at TWU, twice per week for eight weeks. At strategic times before, during and after the intervention, all participants will be tested for their motor performance, balance, gait and symptoms related to PD. The effect of human-animal interaction also will be quantified in the participants who complete the equine-assisted therapy intervention. The funding will cover all therapy-related costs, as well as provide an additional monetary incentive for participants to complete the study. Those interested in participating in the study can contact Rigby at brigby@twu.edu.
TWU students majoring in biomechanics, motor behavior and exercise physiology will help conduct the five-month study, which begins in December.
"In addition to being a great opportunity for students to participate in research, this study also could provide a new way to treat those affected by PD," said Rigby. "There is currently no known study that utilizes equine-assisted therapy as an intervention treatment for those with PD. Our research could have a significant impact on an understudied population and help contribute to the existing literature on human-animal interaction."
Media Contact
Ray Willhoft
Director of Communications, Jane Nelson Institute for Women's Leadership
940-898-4584
rwillhoft@twu.edu
Page last updated 3:02 PM, September 1, 2020