TWU faculty member receives Cancer/CHD Research Completion Award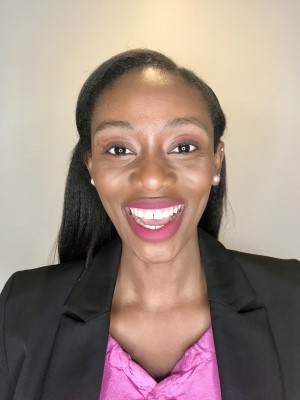 Texas Woman's School of Health Promotion and Kinesiology Assistant Professor Ann Amuta, PhD, MPH, received a $5,000 Cancer/CHD Research Completion Award from the UNM Comprehensive Cancer Center, funded by the National Institutes of Health.
Amuta will use the award for a research project titled "A Phenomenological Study into how African American and Black Immigrant Women in the U.S. Experience and Understand Cervical Cancer Prevention and Control."
"Each year, millions of dollars are spent on cervical cancer research and public health interventions, yet, the progress made among Black/African Americans trails the amount of money and effort spent," said Amuta. "We hypothesize that part of the problem is that sociocultural factors play a significant role in cervical cancer risk. Most studies lump 'Black Immigrant Women' (BIW) and 'African American Women' (AAW) as 'Black/African American.' This categorization assumes the sociocultural and eco-developmental determinants that influence BIW are the same for AAW, but BIW have health and mortality profiles that vary from AAW."
Amuta's study aims to investigate the process of cervical cancer screening and the barriers and facilitators of BIW and AAW willingness to receive a pap smear. She will conduct formative qualitative research to illuminate the underlying causes of engaging in proactive cervical health care. Investigating in-group differences may provide the tools and mechanisms that allow public health programs to implement and deliver effective culturally appropriate health promotion interventions. Semi-structured interviews will be analyzed using interpretive phenomenological analysis looking for emergent themes.
"I am extremely honored to receive such an important research award," said Amuta. "I am earnestly grateful for the recognition of my research work because I am sure this was a very competitive award."
The project will start in August and conclude in November.
Media Contact
Ray Willhoft
Director of Communications, Jane Nelson Institute for Women's Leadership
940-898-4584
rwillhoft@twu.edu
Page last updated 9:37 AM, April 28, 2021