TWU faculty member combines love for profession with research to help others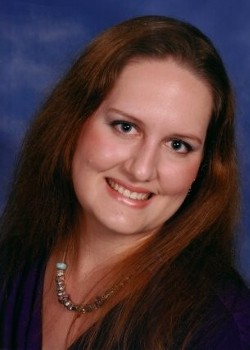 October 25, 2021 – HOUSTON – According to Elizabeth Plowman, DPT '12, "Physical therapy never gets boring." And, Plowman, a Texas Woman's School of Physical Therapy alumna and an assistant clinical professor in Houston, should know. Her experiences as a teacher, physical therapist, teacher again and researcher have provided her with opportunities to delve into a varied and fulfilling career, while making advances in both her own health and the health of others.
A love for physical therapy
Originally from Houston, Plowman moved around with her family as a child, living in Texas, Ohio, Colorado and various countries in the Middle East, including Saudi Arabia, the United Arab Emirates and Qatar, due to her father's career as a petroleum engineer.
When it was time to attend college, she admits that she was unsure about her career path.
"During undergrad, I had no idea what I wanted to do," she said. "I really felt like I wanted to study everything, and to some extent, I still do. I actually changed my major five times during undergrad and finally landed on French. My original intention was to be a teacher, and I did actually teach high school for a couple of years."
But Plowman eventually discovered that she had a different passion and found herself drawn to physical therapy.
"I was a student athletic trainer in high school, which I really enjoyed, and I worked part time during college as a tech/aid and in a couple of physical therapy clinics, which I really enjoyed as well," she said. "It took a while for me to realize that I really loved the field of physical therapy. And when I did, I went full steam ahead to get my DPT and practice in the profession that I finally discovered that I loved."
Plowman was attracted to TWU's Doctor of Physical Therapy (DPT) program because of its thoroughness and excellent reputation, and the Houston campus was conveniently located near her family, which made the expense of returning to school significantly easier.
"As a student, I enjoyed the rigor of the program, which I realize is an odd thing to say," she said. "I was learning about something that I was passionate about, and I was confident that I was receiving one of the best educations in the field. The faculty were passionate about the profession and student success, which was very inspiring to see as a student."
Plowman was commissioned in the U.S. Navy as an active duty physical therapist after completing the DPT program at TWU and served for just shy of eight years. During her tenure, she served at a large medical center, several small and medium-sized clinics and on board an aircraft carrier. After leaving the Navy, she started a small private practice, Pain Boss Physical Therapy, providing telehealth physical therapy services to those with chronic pain and mobility impairments.
From all of my experiences, what I love about the profession the most is this versatility. I have worked with everyone from little kids to geriatric military retirees, from receptionists to fighter pilots and Navy SEALs. I have seen cases ranging from simple ankle sprains to quadruple amputations and complex neurologic trauma.
An opportunity for teaching and research
Teaching also was something Plowman was always drawn to in one form or another. As a clinician, she frequently served as a clinical instructor for physical therapy students during their clinical rotations. She also frequently put on workshops and in-services to teach new clinical methods and skills to her colleagues.
"I like sharing my experiences and knowledge with people to help them develop new skills and abilities," she said. "It's very rewarding. When I had the opportunity to join the TWU faculty, I felt that it was the best combination of my passions. I get to teach, which I love, and I get to teach in a field that I love. It doesn't get much better than that."
Plowman also enjoys the research she is able to do at TWU, which has a personal tie to her own health. She has myasthenia gravis, which is a progressive degenerative neuromuscular disorder. She developed this condition a couple of years ago, which is the reason why she left the Navy. It is a rare disease, and there is a significant scarcity of research on it, especially physical therapy related research.
"Physical therapists often have a hard time treating this condition, and I hope to help alleviate that," she said. "Right now, I am working on developing a physical therapy clinical practice guideline for patients with myasthenia gravis since one does not exist yet. I think the implications of this could be great in our profession and for the patients affected."
Plowman's students are involved in her research as well, and she loves working with them.
"The students are talented and have wonderful ideas, so I really get to benefit from that beautiful diversity of thought," she said. "It's also very rewarding to help them go through the research process and create a product that they can be proud of. I hope they will continue doing research of their own after they complete the program and/or continue their education."
Plowman is indeed keeping physical therapy interesting, and her students, patients and TWU are all the better for it.
Media Contact
Ray Willhoft
Director of Communications, Jane Nelson Institute for Women's Leadership
940-898-4584
rwillhoft@twu.edu
Page last updated 2:43 PM, October 25, 2021