Sunday update on Harvey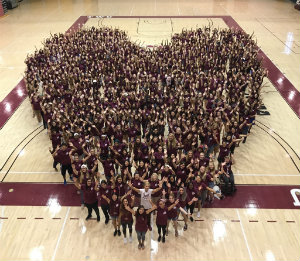 August 27, 2017
Dear University Community,
I know you join Chad and me in sending our thoughts and prayers to our Houston students and colleagues affected by the devastating flooding and damage brought on by Hurricane Harvey. Although Harvey is now a tropical storm, it is causing catastrophic and historical flooding to Houston and the surrounding areas where our students, faculty and staff live.
Our Houston campus is closed through MONDAY, SEPT. 4. Initial reports indicate there is no damage to our Houston facility at this time. Also, late Friday afternoon, the Division of Student Life sent a message to our students advising them to avoid traveling to the Gulf Coast. We also provided information about available counseling and psychological services for students.
We do know that some of our Houston students, faculty and staff are experiencing extensive damage to their homes and possessions. Our emergency management team is sending a community assessment survey to our Houston community, so we are aware of how the storm has affected them, and we can begin determining how we can best provide support.
Many in our Texas Woman's community have already asked how we can help our TWU Houston family. The university is collecting philanthropic funds intended to be used in the case of personal emergency—one fund for students and another for employees—to provide a little more assistance to help with recovering in times like this. I am sure our Houston students and colleagues would appreciate any contribution you might want to make to the student fund or employee fund.
In addition, I ask that faculty please continue to be flexible with students from the Houston area, including online students, as they deal with Harvey and its aftermath. We also will continue to provide further updates on this situation as it develops.
And to our Houston students, faculty, staff and their families, I want you to know that the entire Texas Woman's University community's hearts and minds are with you during this difficult time. We understand the journey to recovery has yet to begin, so please know that we are here to support you and help you however we can.
We take very seriously our longstanding commitment to you and upholding our tradition as a #campuswithaheart.
Sincerely,
Carine M. Feyten, Ph.D.
Page last updated 1:28 PM, July 26, 2018