Grant is solution for green cleaning business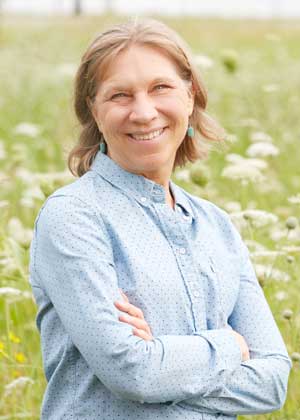 For Angela McCall, jumping into the cleaning business 28 years ago was a learn-as-you-go experience that caused high anxiety and sleepless nights.
Through the years of overseeing her Plano-based Maid Brigade house-cleaning franchise, she has endured the peaks and valleys of business ownership. But there has been nothing quite like the COVID-19 crisis to test her mettle.
After building a healthy list of clients over the decades, McCall watched it dwindle precipitously as the pandemic wreaked havoc on the U.S. economy. Money became tight almost overnight. Within a month, revenues were down 35 percent.
"It was like sand falling through your fingers," McCall said.
Fortunately, the pandemic-fueled setback was blunted by a $10,000 AssistHER grant from the Center for Women Entrepreneurs at Texas Woman's University, which is helping keep her business solvent. The center awarded $1 million worth of grants this spring to help 100 women-owned businesses in Texas recover from the effects of the economic downtown caused by the pandemic.
The grant allowed McCall to continue her goal of transitioning her franchise into a more environmentally friendly enterprise. She is using the grant to purchase equipment that uses non-toxic solutions to clean and disinfect homes and businesses.
To help keep her workers busy and to provide a community service at the same time, her franchise began offering one free deep cleaning service to a non-profit for each business that booked the same service.
In 2006, she was one of the first house-cleaning operations in the franchise to adopt a green approach – a long way from where she was as a housewife trying to find her legs in the business world.
As a young mother in West Texas, McCall began researching job opportunities to bolster her family's bottom line. The prospect also appealed to her then-husband, who was in the volatile oil and gas business and was seeking steadier work.
McCall drew some inspiration from her own personal challenges at the time.
"I remember house cleaning became an issue and thinking to myself 'who could you trust to come into your home to do this?'" McCall said.
Although the couple had no experience in the industry, they knew they could get guidance if they bought a franchise. So they started exploring demographics for their best options. They came up with the Dallas-Fort Worth Metroplex.
They moved to the Plano area and became a franchisee of Maid Brigade. Despite the inexperience, McCall said she learned every aspect of the business. In the beginning, she was the one who did the cleaning, oversaw sales, and kept the books.
"One thing I've learned as a business owner is that you are never comfortable and you never clock out," McCall said.
She and her former husband built the franchise into a thriving enterprise that had about 30 full-time workers at its peak. And in 2003, her unit was named franchisee of the year.
Through the twists and turns in the business, she has learned to persevere. And although the pandemic remains a major concern, there are encouraging signs that her franchise is moving again in a positive direction. The pandemic has created more commercial customers.
"Everything in this world changes, all the time," McCall said. "But you always know inside yourself that there is something steady and unchanging – and you can rely on that."
Media Contact
Matt Flores
Assistant Vice President, University Communications
940-898-3456
mattflores@twu.edu
Page last updated 10:31 AM, May 27, 2020