TWU teams place in regional competition for healthcare administration students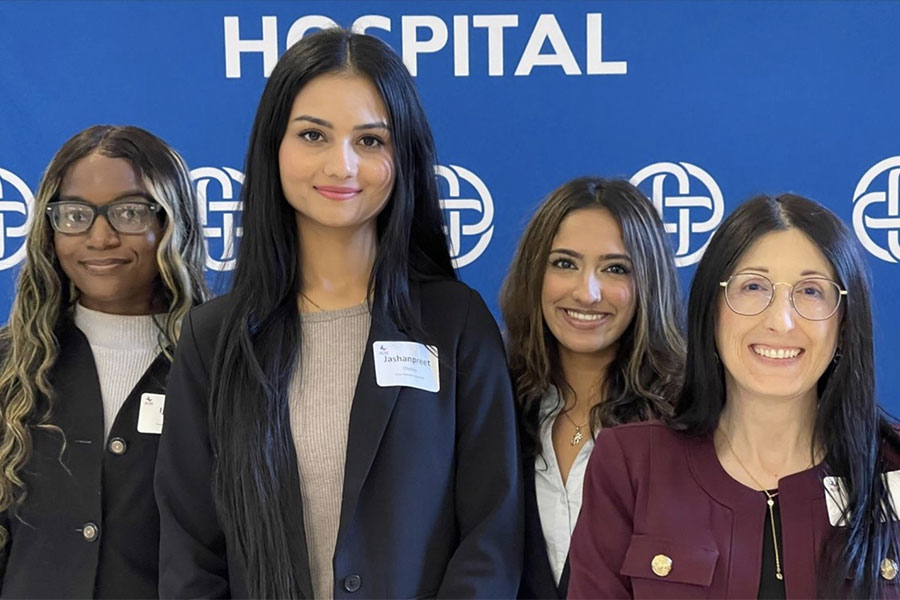 Nov. 6, 2023 – DENTON – What would you do if you were tasked with a problem but given no guidance on how to solve it? A team of Texas Woman's graduate students faced this very scenario in a recent student case study competition.
Teams of students from local universities were challenged to find outcome measures that a Dallas-Fort Worth hospital could use to improve its congenital heart disease program. Students were given information about the program but they didn't know what measures to include or the criteria that judges would use to evaluate them.
Thanks to quick thinking, four TWU Master of Healthcare Administration students used evidence-based research to identify and recommend appropriate interventions and took the top prize at the North Texas Chapter of the American College of Healthcare Executives case competition in October. A second TWU team earned third-place honors.
The first-place team consisted of Jashanpreet Chohan, Ijeoma Nebolisa, Monali Patel and Tricia Whaley-Downing. The group received a combined cash prize of $3,000 and paid registration tickets to the 2024 ACHE Summit in Chicago. They also were invited to sit in on ACHE-NTX board meetings in 2024.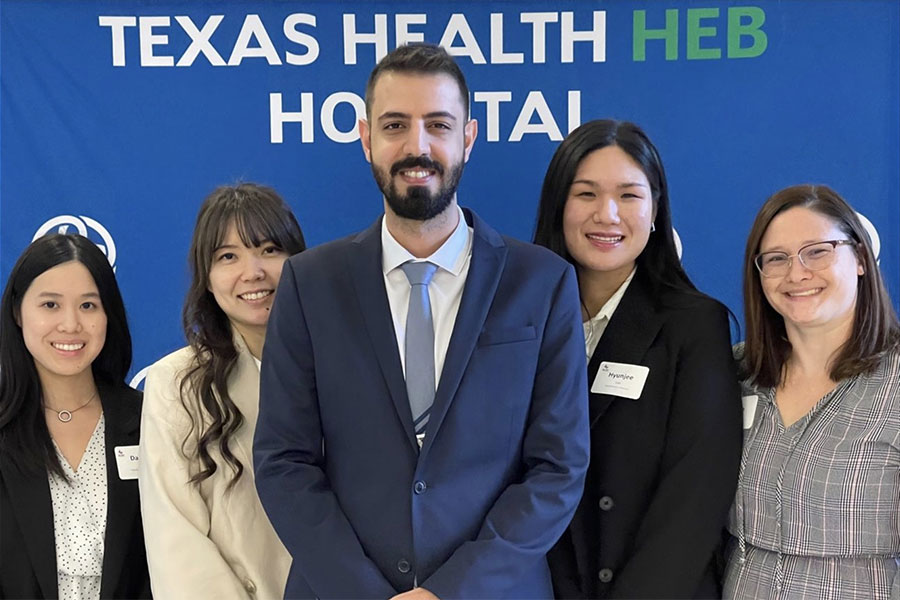 Students Hyunjee Lee, Dalena Le, Haley Shin, Jessica Alexander and Farhad Eghari were members of the third-place team. Professor Pat Driscoll was their faculty advisor.
Sandra Tyson, a visiting assistant professor and faculty advisor for the first-place team, believes this is not only the first time that Texas Woman's has won this competition, but the first time for a team to advance to the finals.
"Flexibility in working together to improve the quality of their work was certainly a strength," Tyson said. "Every team member prioritized the case competition and made time to complete their tasks. They worked to make revisions until the whole team was satisfied and confident in the research and recommendations. The team members' commitment to the project and participating in all decisions ensured that each team member was well prepared to answer the ACHE judges' questions thoroughly and intelligently at the end of the presentation during the competition."
Three teams were selected as finalists after submitting a three-page case analysis.The finalists were given two days to submit a presentation before presenting in front of the judges.
The hospital was looking for outcome measures to improve its accuracy in diagnostic prenatal identification of congenital heart disease and reducing infant post-surgical mortality rate.
The first-place team recommended the use of AI deep learning/machine learning prenatal diagnostics for improving accuracy of congenital heart disease. They also suggested an after-surgery care program that included a remote 24-hour cardiac monitoring system and a care team (made up of a nurse navigator and community health worker) to ensure that home care needs were being met.
In coming up with these interventions, the winning team conducted a thorough analysis of the strengths, weaknesses, opportunities and threats facing the health system, and examined the hospital's mission and financial reports to address the feasibility of its recommendations.
The case competition was a voluntary project for the TWU graduate students from the MHA program. They formed their own teams and chose their faculty advisors.
Working in teams is something that Tyson says the MHA program puts an emphasis on. Most program courses include a group project.
"In the world of healthcare, leaders will invariably find themselves working on multi-disciplinary teams," Tyson said. "The first place team was a perfect example of how the MHA program prepares students to be leaders in their field."
Page last updated 9:17 AM, November 6, 2023