Muchinka Peele '22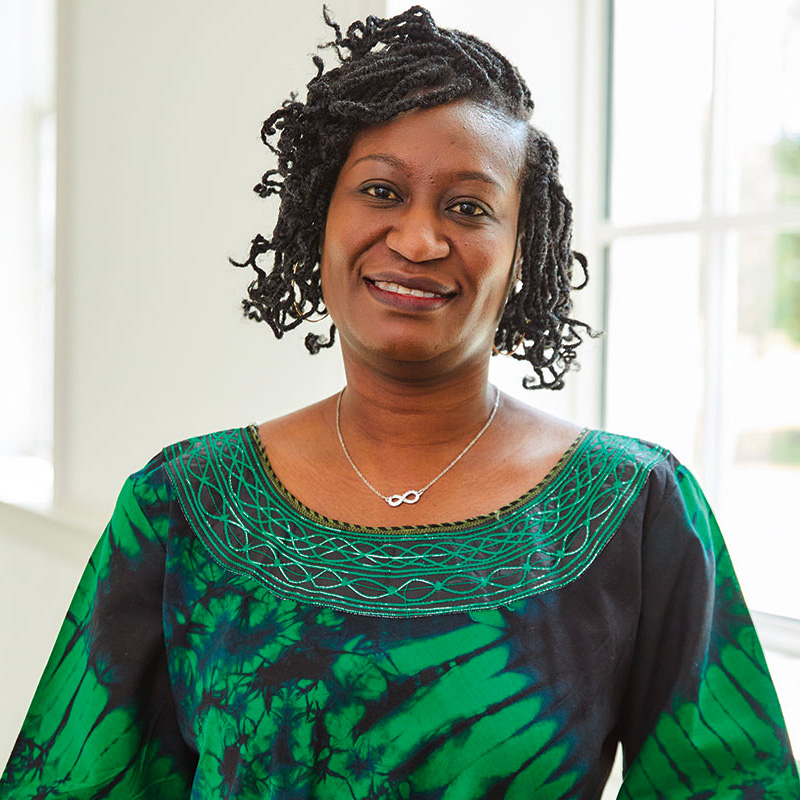 Muchinka Peele '22 hails from the south-central African nation of Zambia. But it took extensive study and initiative, and a Ph.D. from Texas Woman's, to pioneer her nation's first speech-language therapy program.
Peele, whose prior experience is in physical therapy, began her quest to bring speech-therapy training to Zambia 10 years ago. She and 17 other Zambians studied remotely with Texas Woman's professors for two years to learn the techniques of speech-language pathology. Peele made the journey to TWU's Denton campus to pursue her Ph.D. in 2019.
She urged senior Zambian government officials to establish the nation's first speech-language therapy bachelor's program. As an indication of her success in helping those in need, Levy Mwanawasa Medical University (LMMU), in Zambia's national capital, Lusaka, now offers a bachelor's degree in speech and language therapy.
"Muchinka has been courageous in helping Zambians better understand speech and language disorders, and TWU has been instrumental in the creation of the program at LMMU," says Communication Sciences Chair and Professor Cynthia Gill-Sams.
Peele earned her Ph.D. in special education with an emphasis in communication sciences to gain the necessary skills to help those with speech-language disorders in hospitals, clinics and classrooms.
"I plan to return home this year to reopen my speech-therapy clinic, teach courses at LMMU and begin the initial phase of a new school for children with disabilities in Lusaka," says Peele.
Although excited to return to Zambia, she calls TWU her second home. Says Peele, "TWU's become my family. I'm grateful for the TWU professors who invested years of work and were dedicated to making speech-language therapy training possible in Zambia."
Page last updated 11:52 AM, July 27, 2023