Gladys Acosta '18, '23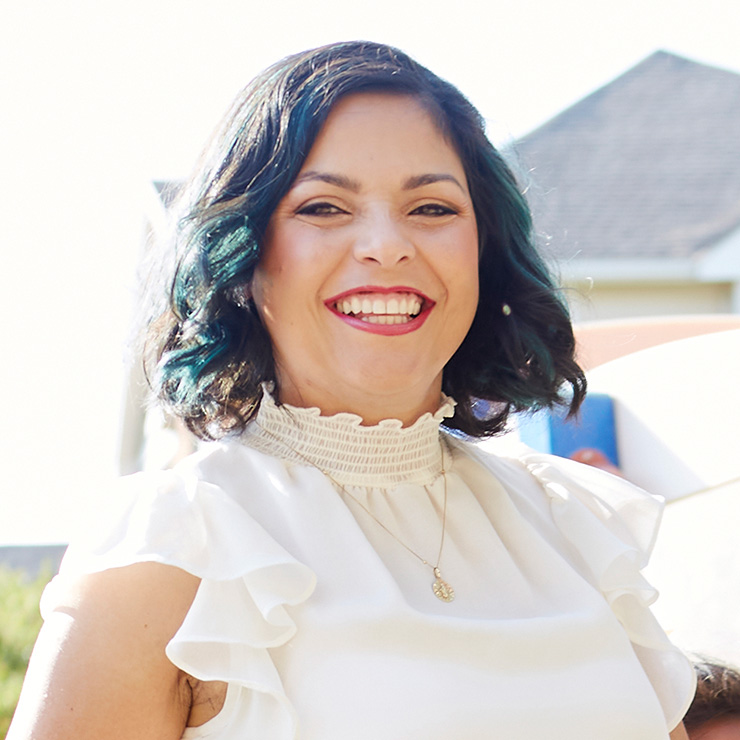 With a political and economic crisis brewing in their home country, Venezuela, it was fortuitous that an appealing job brought Gladys Acosta '18, '23, her husband and two children to Irving, Texas, 14 years ago.
As husband Juan Carlos settled into his new job in the technology sector, Acosta cared for their growing family. While volunteering at her eldest son's school, she discovered the multilingual classroom. "Watching the teacher providing empowering instruction to students learning English as their second or third language was inspiring," Acosta said. "At that moment, I knew I wanted to also inspire young students."
Acosta started from ground zero. She began developing her English-language skills at the local community college, before progressing to more advanced classes. "I was taking care of my [now] three children and working hard to do well in my courses. There were many late nights of studying," she said.
Three years later, in 2016, Acosta sought a program that would prepare her to become a bilingual teacher. TWU spoke to her because of its reputation for training some of the best educators in the state. She also experienced TWU's strong sense of community when she toured the Denton campus. "There were so many women like me, around the same age, with unique stories and families. I felt at home," she said.
As a full-time student with three young children, Acosta completed her bachelor's in interdisciplinary arts with a concentration in bilingual education and was honored with the 2017-2018 Outstanding Senior award. She attributes much of her success at TWU to Associate Professor Mandy Stewart from the College of Professional Education's Literacy and Learning department. "Dr. Stewart led our bilingual education student organization. She was always encouraging and supportive, providing our cohort with community engagement and professional development opportunities," she said. "She has been my mentor and someone I now call a friend."
To further develop her skills and hone her research interests, Acosta is now pursuing a master's degree in TWU's multilingual and multicultural studies program. She's learning about new concepts like the threshold hypothesis and the common underlying proficiency approach to literacy. These theories hold that "bilingual students transfer cognitive and literary skills from their first language to the second language" and that "children need to have a strong foundation in their first language to successfully acquire a second language," she said.
Like so many TWU graduates, Acosta is proud to help immigrant children and first-generation Americans preserve their heritage as they build a new life in the United States. "Knowing more than one language is an asset, not a limitation," she said.
As she enters her fifth year of teaching at Whitley Row Elementary in the Keller Independent School District, Acosta looks forward to completing her master's and graduating in December 2023. She plans to continue working with her first-grade students. "Witnessing my students grow into their language skills is amazing," she said, "especially when they move from struggling to succeeding."
Page last updated 3:18 PM, August 2, 2023