Brandi Scott '09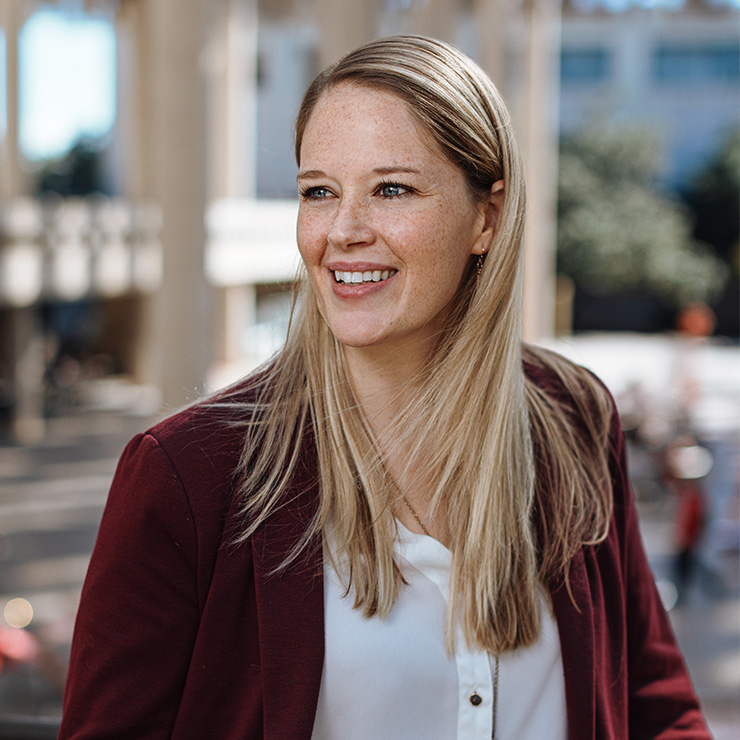 Brandi Scott '09, Ph.D, spent her first year as an undergraduate wracked with impostor syndrome. Texas Woman's had admitted her provisionally due to low SAT scores. Experiencing housing instability while growing up also added to her sense of feeling academically unprepared. Things began to change at age 14, when she was adopted by relatives in Dallas. For the first time, education became a major part of her life.
By her junior year of college, Scott was thriving: majoring in government, serving as student senate president and involved in numerous campus organizations. "I realized that when you have the right group of people around you and supporting you, you can really grow," she says. A "Law for Women" class, taught by the late TWU Government Professor Jeff Robb, J.D., was especially formative. Learning about structural barriers to equal rights for women that exist in our laws "ignited a passion for me around wanting to strive for equity and justice," Scott says.
After graduating with her bachelor's, Scott went on to earn a master's in student affairs and higher education, followed by a Ph.D. in higher education leadership, both from Colorado State University. She is now director of the Multicultural Student Center for Equity and Justice at the University of Texas at San Antonio, striving to make the campus more equitable and socially just. "Systemic barriers like racism, sexism, homophobia and not having access to the same wealth and resources present barriers and challenges to students," she says, "not only in accessing education but the ways that students thrive once they're on campus."
Prior to her current role, Scott was associate dean of equity and student achievement at Metropolitan State University of Denver, working to support low-income and first-generation students. "A part of all my work in higher education has been around wanting to remove barriers for people like me who thought I didn't belong," Scott says. Her birth parents and brother never had the chance to complete their K-12 education, and she wonders how life might have been different if they'd been able to do so.
"We rely on support from our communities and donors to be successful. I know I needed the support and many of my students do today," she says. "Donor support is a game changer."
Page last updated 3:22 PM, August 2, 2023